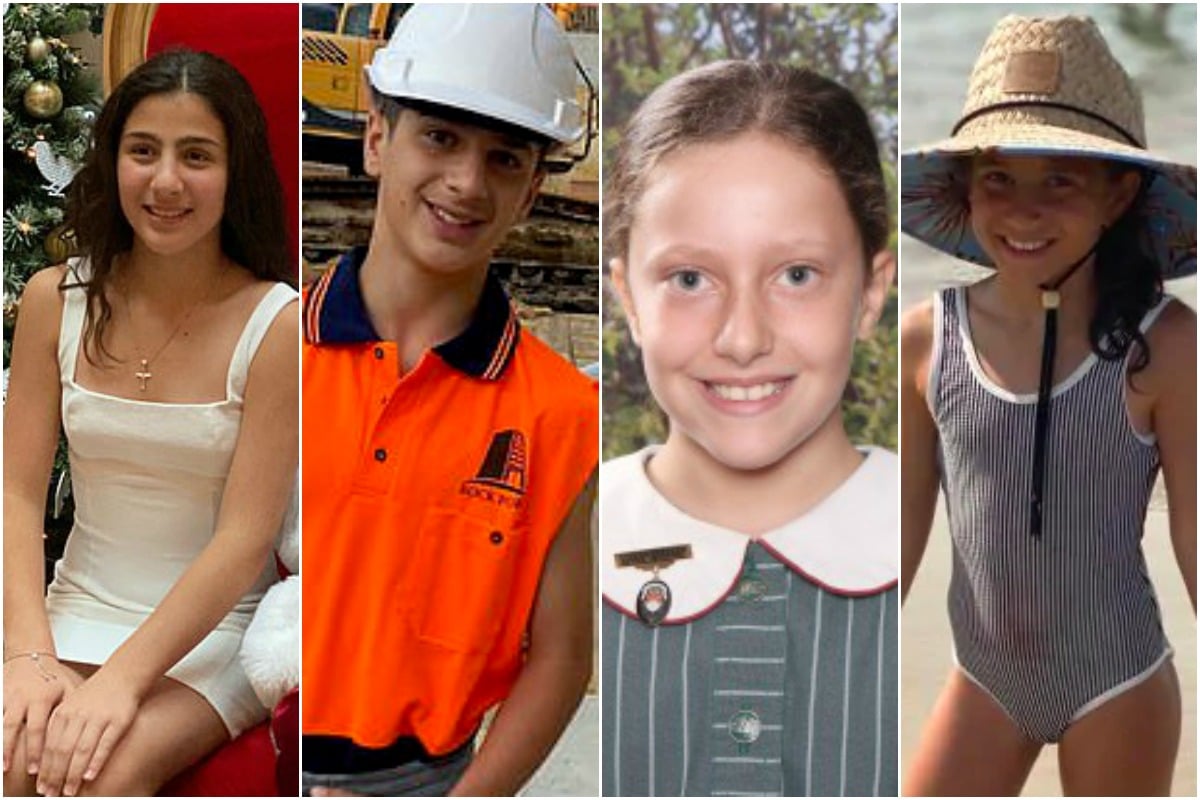 On a sticky summer Saturday evening siblings Antony, 13, Angelina, 12, and Sienna, 9, their cousin Veronique, 11, and three kids from their extended family went to get ice cream.
They wouldn't usually go alone, but Daniel Abdallah thought his kids deserved a treat before he and his wife went out for the night and left them with the babysitter.
Thanks to daylight savings, it was still light when the group set out from their north-western Sydney suburb of Oatlands for the local shops. They were talking and giggling as they set out on their adventure.
Meanwhile, builder Samuel William Davidson also felt like heading to the shops.
He'd been drinking all afternoon at home, and hopped behind the wheel of his dual cab 4WD Mitsubishi ute. His mate hopped in the front passenger seat.
At 8pm, Samuel allegedly drove through a red light after leaving a Caltex, and shortly afterwards veered onto the wrong side of the road, mounted the kerb and hit and killed Anthony, Angelina, Sienna and Veronique.