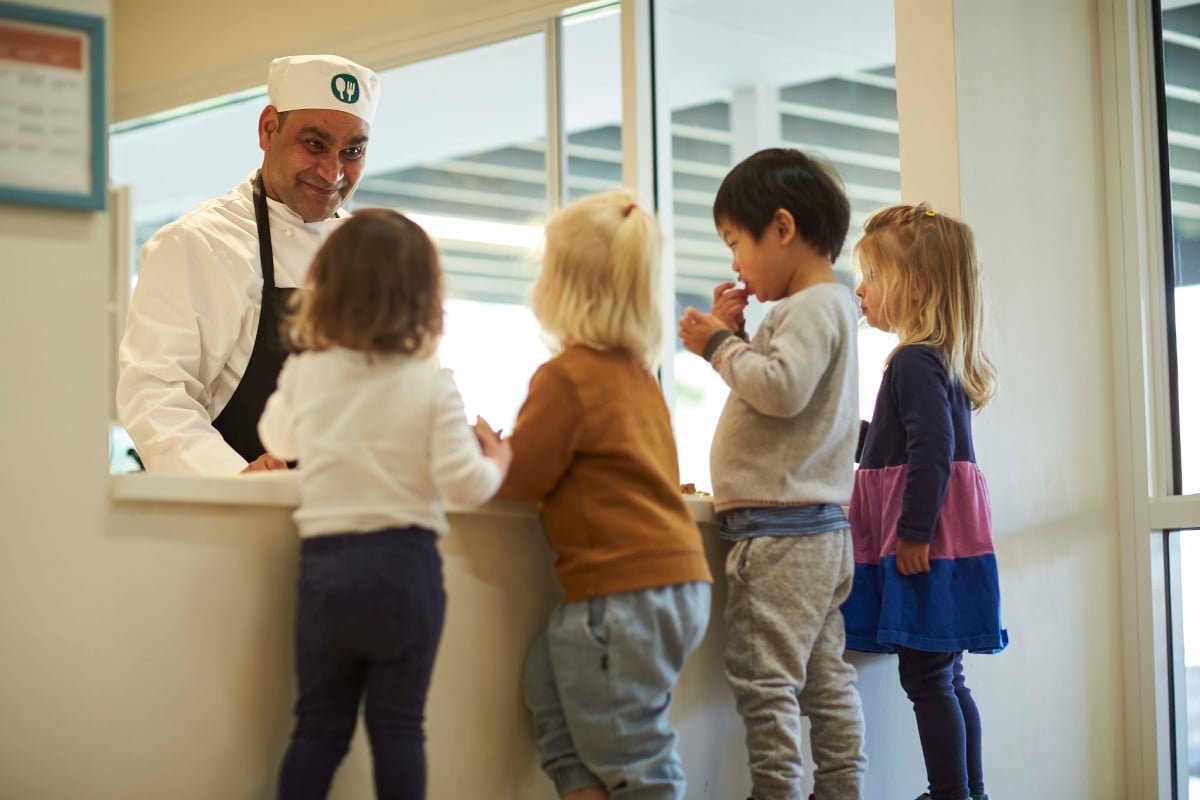 Every generation likes to point out that kids 'these days' don't know how good they have it, which when it comes to childcare, couldn't be truer.
I was in childcare during the 1980s in the UK while my mum worked part time. I remember the basics of feeling safe and cared for, but childcare in 2020 is absolutely next level.
My two boys have either been through or are currently in childcare. Not only have they been safe and cared for, but they have been nurtured, educated and inspired.
My memories of the '80s version might be hazy, but their memories of great educators and experiences are fresh. And from what I remember, a lot has changed.
Here's what I've noticed since my days on the monkey bars.
1. More mess is best.
Back in 1980s it felt like we were hermetically sealed inside a playroom with all the colourful plastics.
Yes, our clothes were clean at the end of the day, but I love how in 2020, childcare is so much messier.
Literal dirt, mud, mess and paint is no longer something to avoid: now it is embraced and celebrated to help kids learn through play and encourage their development and confidence.
The idea of 'letting kids be kids' is at the heart of any good play-based learning. For example, at Only About Children (Oac) early learning and childcare, their Oac Grow curriculum allows for messy play because it's proven to develop physical, cognitive, social and problem-solving skills that help with lifelong learning, all while being fun.
Kids cook mud pies outdoors in the mud kitchen, vroom diggers across actual piles of dirt and splatter paint across the room during art class. They have an absolute ball while doing it too.
I quickly learnt to only send my boys in old clothes and have a plentiful supply of OMO in the laundry. A small price to pay when I see their happy little dirt-encrusted faces at the end of the day.
2. Sustainability is top of the agenda.
Whether it's planting herbs to use in lunchtime salads, learning about recycling or responsible water use; childcare in 2020 focusses on sustainable living and the environment.
Oac's curriculum takes this very seriously. From recycling items for loose parts play to planting community gardens to raising funds for koalas affected by the bushfires, the consciousness of the environment is high.
I've also noticed some of their campuses taking part in beach clean events to get rid of rubbish on the sand of beaches like Manly and Coogee. I didn't have a clue who cleaned up my mess, let alone an understanding of pollution until I was in high school. I love that childcare today helps us parents to raise the next generation to understand the importance of looking after the planet better than us '80s kids ever did.
3. Diary apps and updates.
Back in the 1980s the only official evidence I attended childcare was a mountain of my paintings, which proved I would never earn my living as an artist.