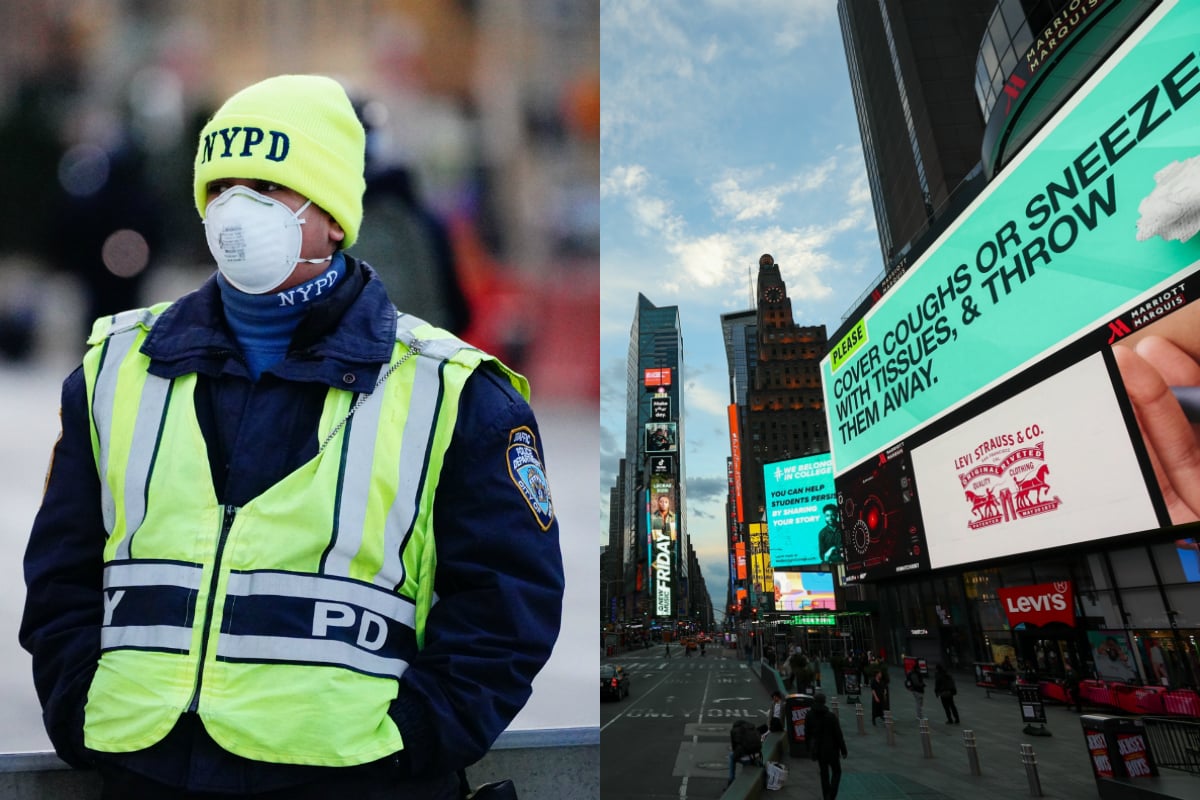 The Governor of New York State, Andrew Cuomo, has a stark warning for Australians.
"It is as serious as life and death. Act sooner and act more dramatically. Don't procrastinate – there'll be people who say 'this is too dire, it won't be that bad, this is media hype'. They are wrong."
Governor Cuomo is in charge of the state with the United States' highest number of COVID-19 cases. It's the epicentre – ground zero – for the virus within the US, amid fears the nation could become 'the next Italy'.
An American nurse describes her day working with COVID-19. Post continues below video.
"One of the forecasters said to me we were looking at a freight train coming across the country, and now, we are looking at a bullet train because the numbers are going up that quickly," he said on Wednesday.
As of Wednesday local time (Thursday AEDT), New York State has more than 30,000 cases – which accounts for half of the cases within America – and New York City is home more than 20,000 of these.
It's believed the city's high density and large numbers of travel and tourism have contributed to its rapid rise in numbers.
"It's apocalyptic."
Scenes from within NY hospitals, especially in densely populated NYC, are being likened to a war-zone.
With an infection rate five times that of the rest of their country, New York's sleep deprived health workers are putting themselves at risk and working around the clock, rationed to one face mask a day and worrying about when the already rapidly dwindling number of available ventilators will run out.
Beds are squeezed in wherever spaces allow. Close to 3000 patients have been hospitalised in the city alone.
Gov. Cuomo said in a press conference on Tuesday that at the peak of the outbreak around 140,000 hospital beds will be needed, and the state has only 53,000.
Several temporary hospitals are planned in New York City, a Navy hospital ship is being deployed, and existing hospitals are increasing capacity by at least 50 per cent, ABC News reported.
Elmhurst Hopsital Center, a 545-bed public hospital in Queens, is moving its non-coronavirus related patients to other facilities as it moves to become entirely dedicated to the outbreak.