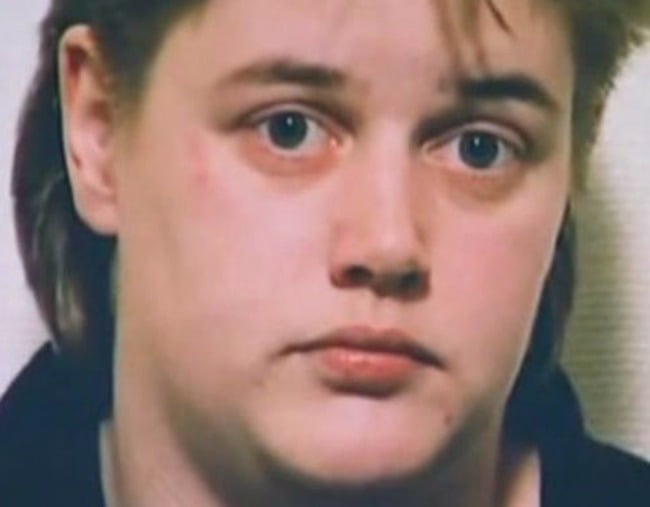 It was February 1991, when eight-week-old Liam Taylor was admitted to Gantham and Kesteven Hospital paediatric unit with a chest infection.
His condition was not considered serious by doctors, and the nurse on duty assured the parents he would be out of hospital in no time.
And then suddenly, without warning, he died.
Liam's parents were told his death was a result of an undiagnosed heart condition.
Less than two weeks later, 11-year-old Timothy Hardwick, a boy with cerebral palsy, was admitted to hospital after an epileptic seizure.
Suddenly, the emergency resuscitation team was summoned, and they found Timothy turning blue and without a pulse.
Timothy's parents were told his death was due to his epilepsy, though an autopsy could not find any clear cause.
In the same week, one-year-old Kayley Desmond arrived at Gantham and Kesteven Hospital with a chest infection, though she seemed to be recovering well.
After a few days in Ward 4, in the same bed where Liam had died two weeks before, Kayley went into cardiac arrest.
Unlike those before her, she was successfully revived, and taken to a different facility. There, they noticed something odd.
Upon thorough examination, a doctor discovered a small hole under Kayley's arm – as though it had been punctured with something. It was put down to an accidental injection, along with the strange air bubble right next to it.
Over the next six weeks, there were a series of unexplained events. A five-month-old with a bronchial infection experienced life-threatening fluctuations in his insulin levels. A five-year-old pneumonia sufferer had a heart attack. Two seemingly healthy twins became extremely sick, and despite no illness found, one twin was sent home with her parents and died over night. The surviving twin, when brought into hospital the next day, suddenly stopped breathing. By the time she was transferred to another hospital, it was discovered five of her ribs were broken, and she had suffered brain damage.
But it would take the death of 15-month-old Claire Peck, in April of that same year, to raise suspicions with the police.
Claire was asthmatic, and after being in the hospital for only minutes, she suffered a heart attack. Initially revived, Claire soon suffered a second heart attack, which would claim her life.
A hospital consultant, Dr Nelson Porter, could not understand why the rates of cardiac arrest among babies and children were so high over the last two months.
At first, they suspected a virus, but that was quickly dismissed.