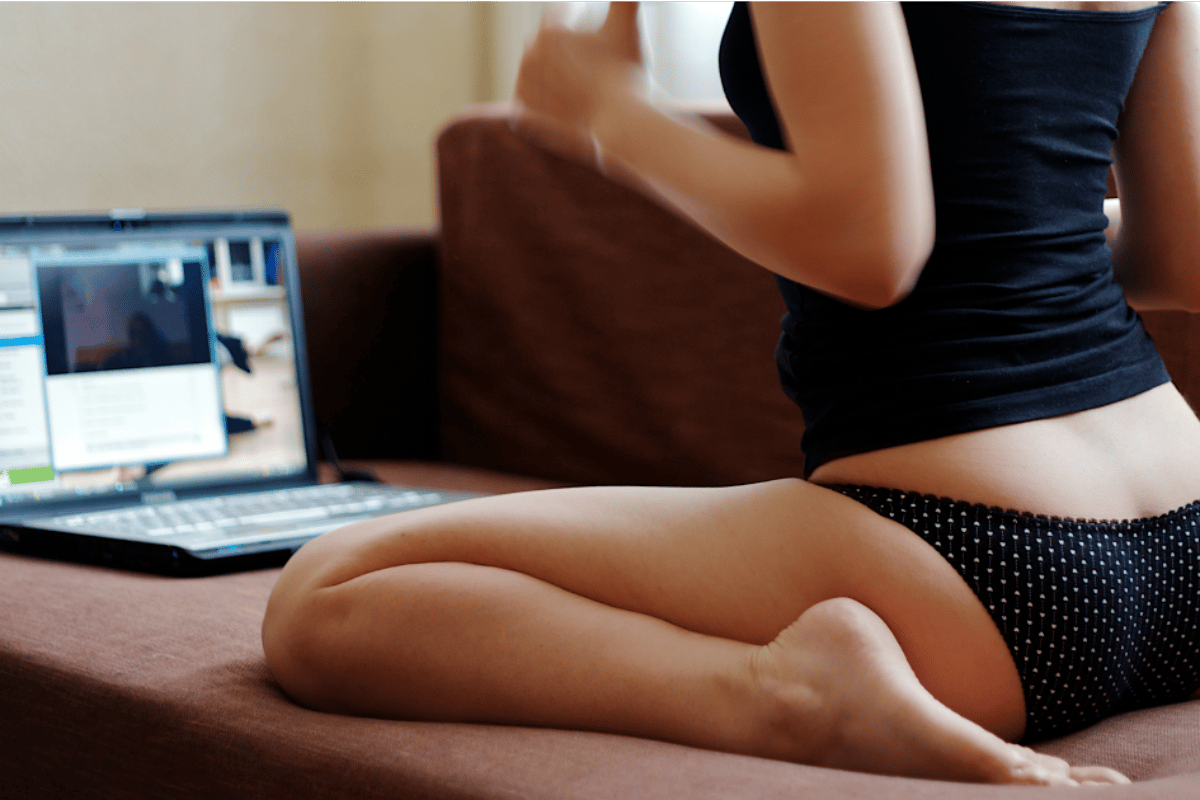 Sending naked pics of yourself to a stranger is dumb.
Everyone knows it.
And yet, I've done it so many times.
When a rogue Red Hot Pie account popped up with my pics on it, that I definitely hadn't created, I called my brother in a panic. My brother is an ex-police officer and works as a senior investigator dealing with online abuse, so he was clearly the best person to call. 
He asked me who had naked photos of me.
I answered, "I think the question should be, who doesn't have naked photos of me?" 
He sighed and lectured me on e-safety. 
He's right. 
I get it.
However, I'm a gullible exhibitionist who engages in risky behaviour, and I gotta tell you, it's a pretty chaotic combination. 
So of course, when an attractive man stopped me in the street on a balmy summer night last year, I gave him my number. It felt like a 90s romance movie.
It didn't feel that way when he suggested sending a sexy photo.
We had chatted a little and we were getting on quite well. I was a little taken aback by the request, because for once I was being quite reserved. I was trying a new tactic in all things romance. 
But I was three wines in and wearing nice undies so ¯\_(ツ)_/¯. I took some pics in my underwear. 
Being a modern, savvy dating lady, I said I wouldn't send any more unless he reciprocated.
He did. He sent pics of him and his ex, frolicking nude in a white bedroom.
This is the point alarm bells should have rung. Maybe they did, but they were dulled with by Shiraz.
The couple in the photo, which didn't feature faces, were really hot. Like unbelievably so. 
She had extremely amazingly enhanced boobs and a belly button ring and his peen was ridiculously beautiful.
I know. I know.
I'm a fool.
But his chat was good and I trusted him.