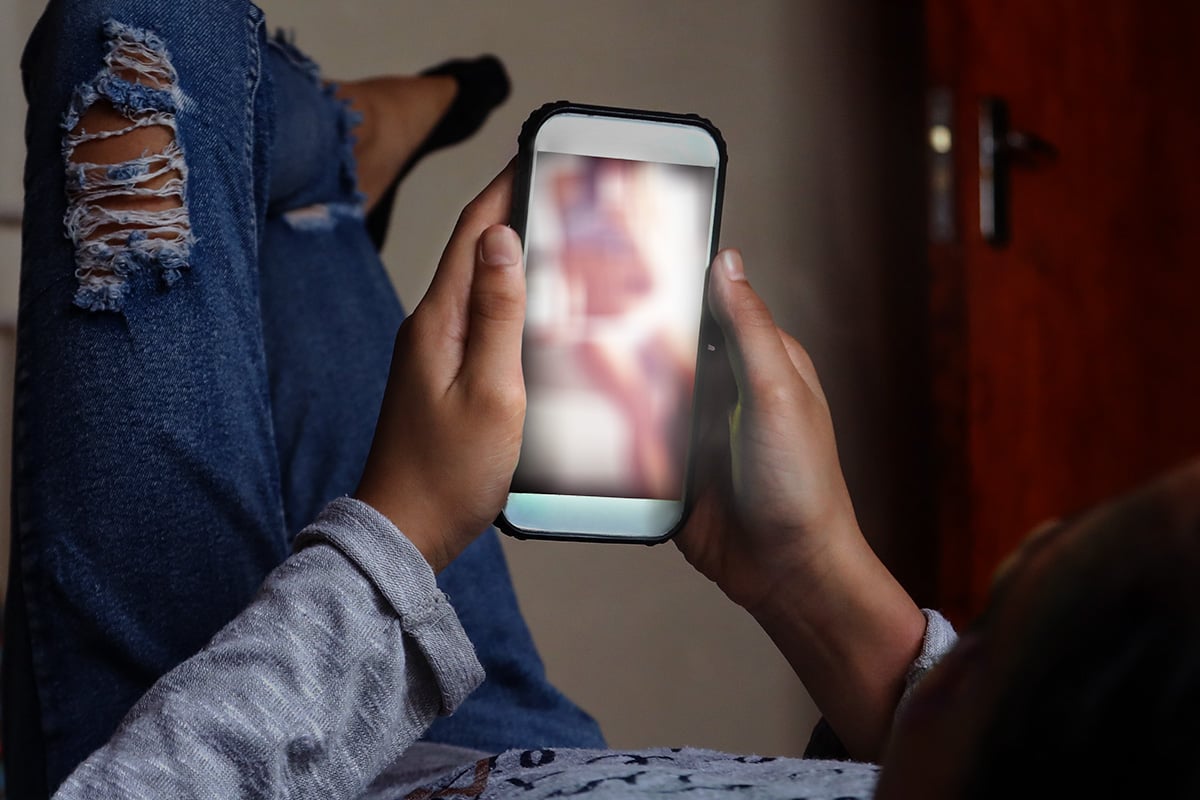 Today, there's a photo being shared around Australian schools.
It's an explicit photo of a young woman.
But it's not just one photo. It's a type of photo.
A photo no one else was meant to see. Of a girl.
It might be a selfie, exposing the normally hidden parts of her body, intended for one other person to see, to find beautiful, to respond to.
Or, it might be a photo taken without her knowledge. A picture of her sleeping. A picture of her in a change room. A picture of her in the midst of a sexual act – usually either nude or only partially clothed.
Regardless of the complexities of the photo's origin, one thing is certain: it wasn't meant to be public. And that's why people can't stop looking.
***
In August 2016, thousands of photos that had been hidden in the dark corners of classrooms and under the fingers of whispering groups of adolescent boys came to light.
Journalist Nina Funnell was told by a university student that there was a website. On it was an entire thread dedicated to sharing nude images of girls from her university.
Speaking to Mamamia, Funnell recalls clicking on the link, and it becoming "quickly apparent that it wasn't just college students – it was high school students from all over the country".
They were organised according to either high school or region, and she would later discover it featured students from 71 Australian high schools.