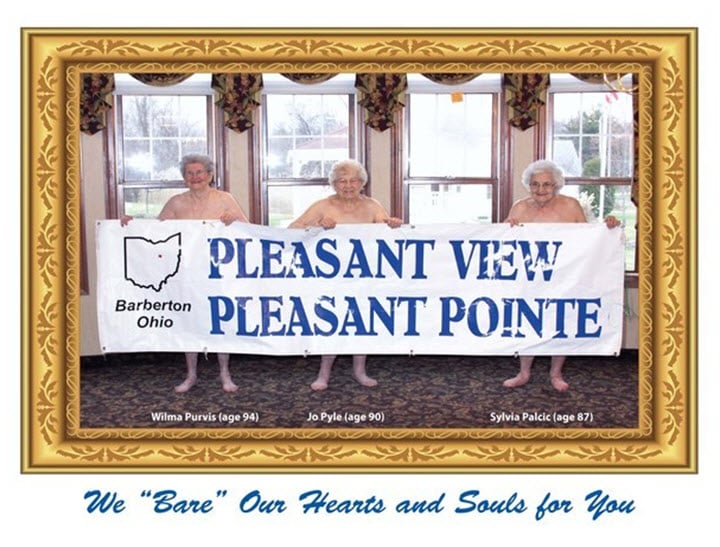 This has to be the funnest retirement village on the planet.
Pleasant Pointe Assisted Living in Barberton, Ohio, have made a calendar to raise money for charity.
Nude. A nude calendar. Those grandmas sure are cheeky.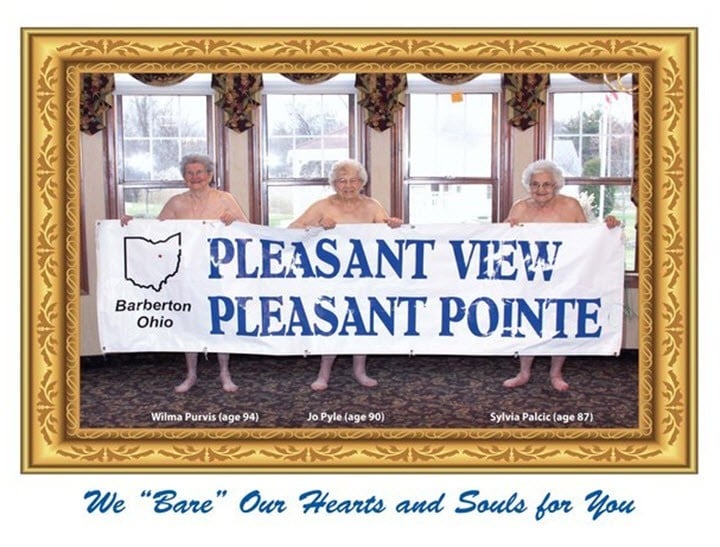 "They were just laughing and having a great time doing it," said one staff member from the home. "It was a way for them to feel young again."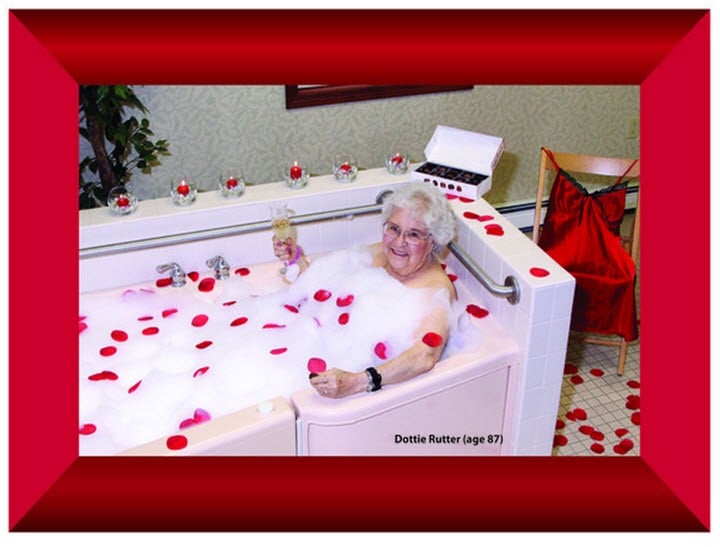 Ninety-four-year-old Wilma Purvis told the Huffington Post that she remembered thinking 'Oh my golly!' as she de-robed.
Classic Wilma.