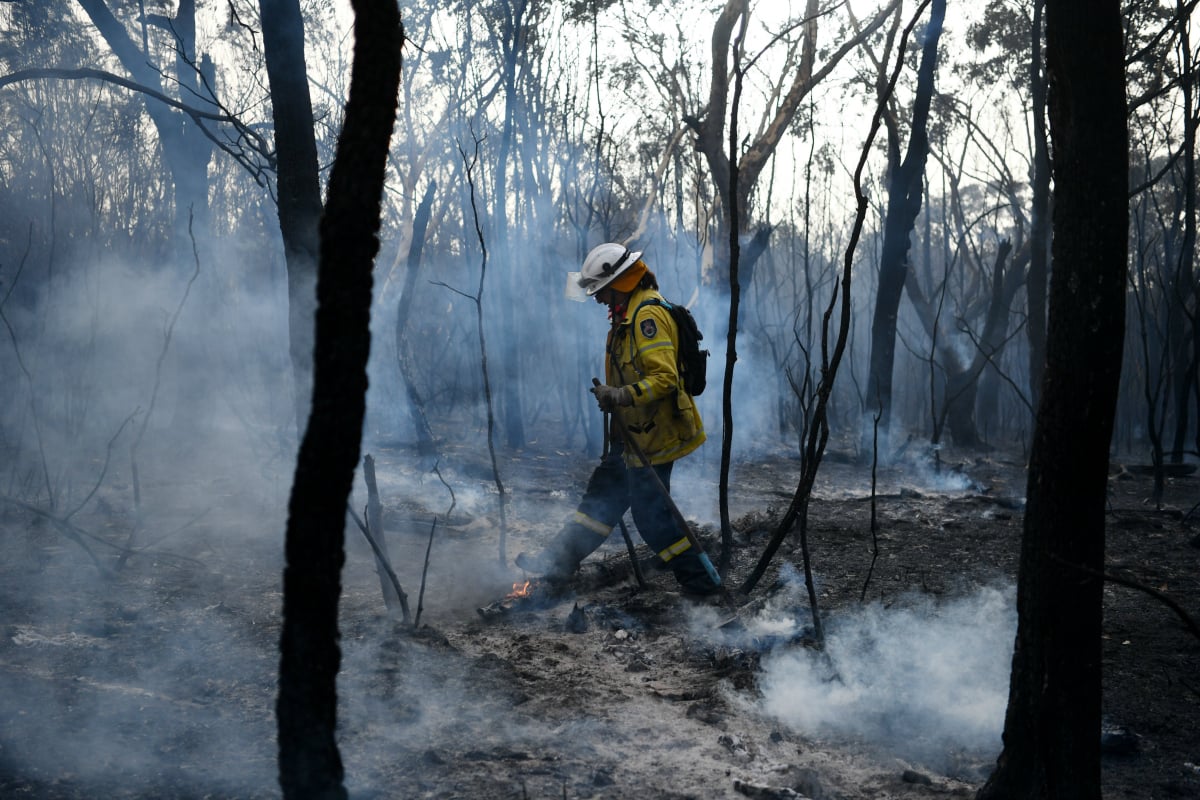 — With AAP.
1. 'The worst is still ahead.' NSW faces new fire threat as winds shift.
A strong southerly front overnight has caused worsening conditions for firefighters battling "volatile" conditions in NSW, with high winds sparking 300 new fire fronts and destroying more properties.
Strong winds have pushed the fire at Hillville, in northern NSW near Taree, in a north-westerly direction, along with blazes in other regions, as fires destroyed hundreds of thousands of hectares of bush.
About a dozen homes were damaged or destroyed in fires on Tuesday, as parts of the state endured a "catastrophic" fire danger.
NSW remains in a state of emergency, with high temperatures, strong winds and very low humidity causing treacherous conditions for some 1500 firefighters battling blazes.
At 5:30am, 73 fires are burning across the state, 37 yet to be contained. Two fires are at Emergency Warning. Residents near active fires need to be aware of the potential for fire activity to increase under stronger winds today and a statewide Total Fire Ban is in place. #NSWRFS pic.twitter.com/5ZkBoOCWuh

— NSW RFS (@NSWRFS) November 12, 2019

More than a million hectares of land has been consumed by bushfires, and authorities dealt with 300 new blazes on Tuesday alone.
The southerly wind change brought lower temperatures, but Rural Fire Service Commissioner Shane Fitzsimmons said NSW once again faced hot, dry and windy conditions predicted on Friday and over the weekend.
He warned the challenge ahead remains "enormous".
"All these fires… are still subject to the influence of this strong southerly change that's moving across the fireground which will impact and influence fire behaviour, create volatile and potentially dangerous circumstances," Mr Fitzsimmons told reporters in Sydney on Tuesday evening.
"The enormity of the task to bring these fires properly under control, to consolidate them, to get around them and mop them up is enormous."