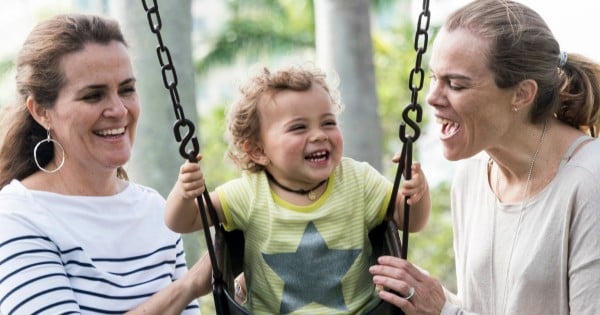 The NSW Blue Book is likely to be changed to be more inclusive of same-sex families.
It comes after calls for the language in the personal health record to be revised.
The book, which is given to all new parents to track the development and health of their child, is one of the first important documents for a newborn.
The current wording in the book "really isolates people", according to mother of two Rebecca Barton – because it lists mother and father options.
"I think that it's so gender orientated that it doesn't account for all different types of families," she said.
The Sydney mother is raising two sons with her partner, Karen, and they have often been challenged by the health system not recognising their family's structure.
Ms Barton says it is "disheartening" to be told there is no space for two mothers on official forms – she suggests that they should list "parent 1 and parent 2".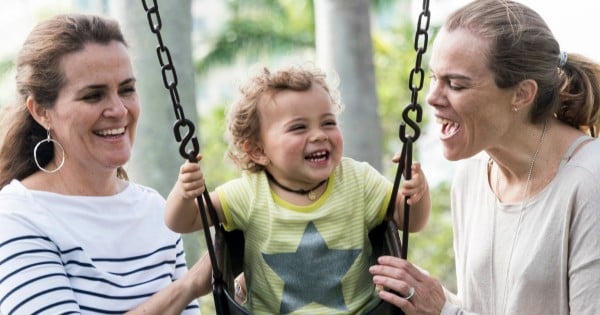 The majority of children in same-sex couples have two mothers, according to the ABS. Image via iStock. 
"I know with my first son it really challenged my ability to connect with the world around me because I felt that I had to try and prove something - that I was his other mother," she said.
State Member for Summer Hill, Jo Haylen, MP, is leading a push to have the wording changed in the Blue Book.
"Families come in all shapes and sizes and government publications designed to help families should reflect that," she told Mamamia.