The NRL Footy Show has been inundated with criticism with accusations host Paul "Fatty" Vautin racially profiled an Indigenous audience member.
In a game called Pass for Pesos, Vautin dressed in a Mexican outfit and handed a $6,600 cheque to audience member Michael Romelo.
In handing over the cheque, Vautin said, "all of your relations in Cairns just went 'how good, I can't wait until he gets back, we're having a drink'."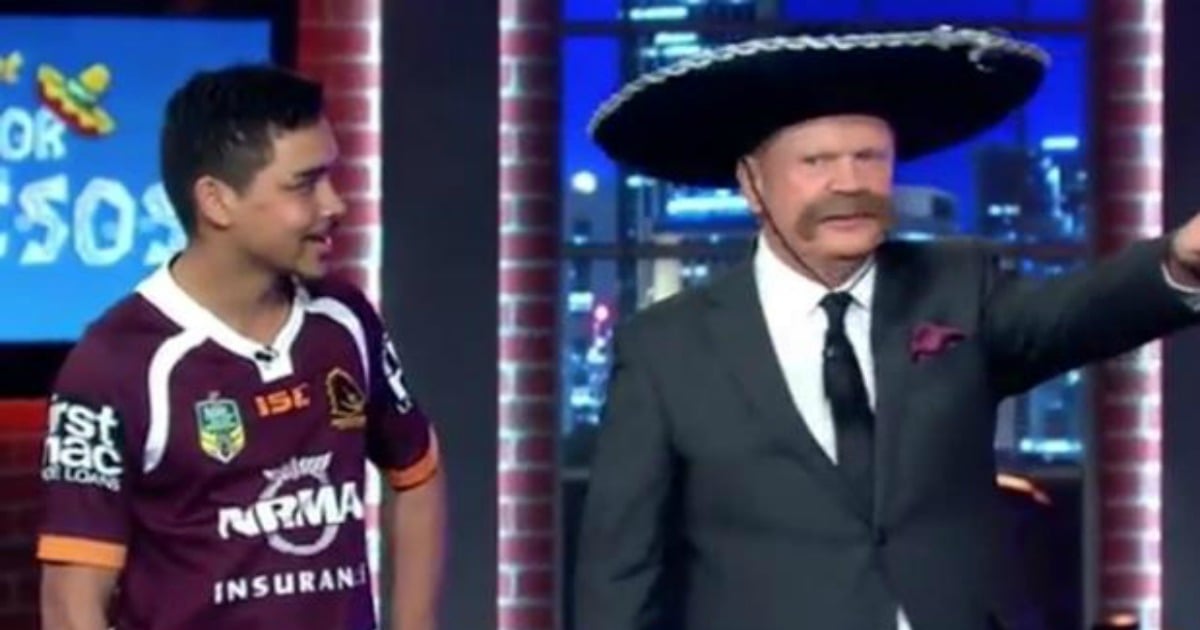 Instantaneously Twitter lit up with accusations of racism and racial profiling, with Indigenous former rugby league player Joe Williams calling for Vautin's sacking.
"Do you see how we see it we see it as racial profiling?" he said on Twitter.
"Point being, we are sick to death of being labelled as drunks — I haven't had a beer nearly 12 yrs [sic], when's his? Preach positive words."
In a statement to Mail Online, a spokesperson for Channel 9 has said Vautin would make, and has made, the same comments regardless of who the winner is.
They said Mr Vautin "says that same comment or variation on it to everyone who wins that competition no matter where they are from".
Despite this, social media users have used Twitter a platform to argue this is yet another case of "white people" making an uneducated call on what is - and isn't - racist.
This is a classic case of "casual racism". It's so deeply imbedded, people don't even realise they do it. #EducationIsTheKey

— Grace & Suzanne (@Whatsername_xXx) June 2, 2017