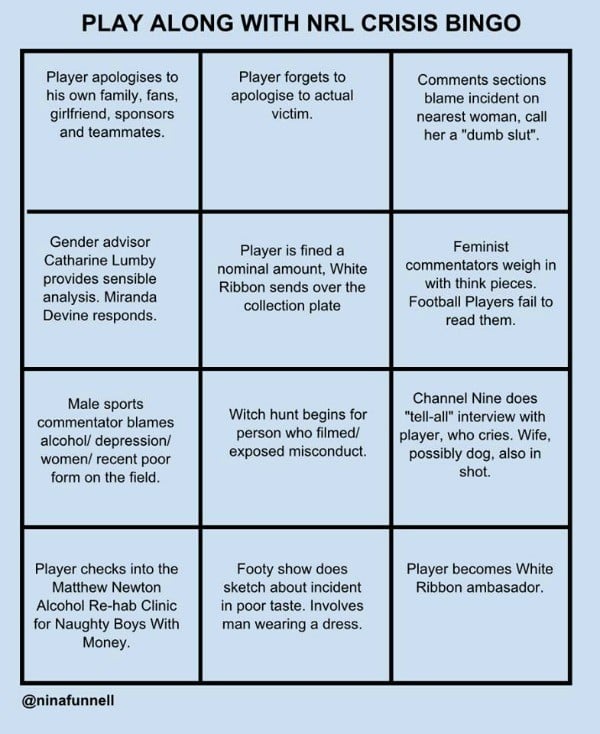 It's difficult to ignore the repetitive, and often predictable fall-out from sporting scandals such as the one surrounding disgraced NRL player Mitchell Pearce this week.
Nina Funnell says we've seen it all before – so, she's developed a game.
NRL Crisis Bingo: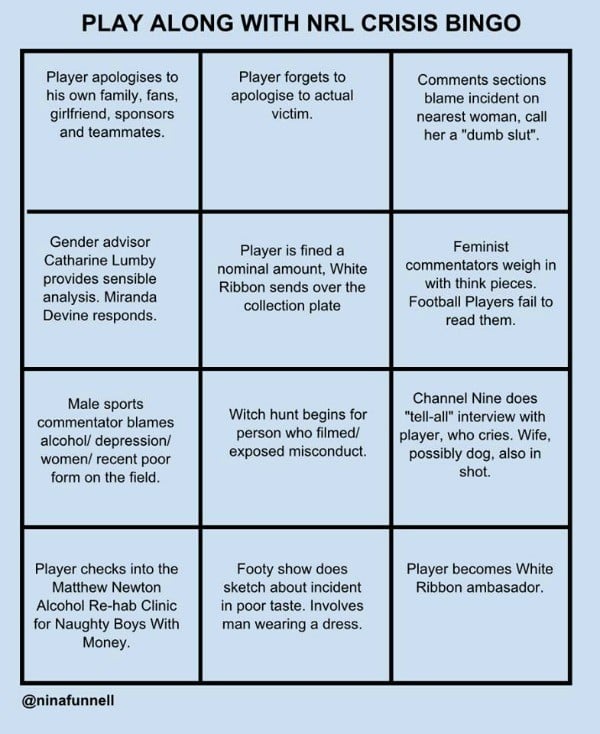 Nina writes…
Yesterday morning I woke up to a number of missed calls from members of the media asking me for my views on the Mitchell Pearce incident. What interests me far more than what Mitchell Pearce did, is the predictable media script that unfolds each and every time a football player violates the rights of another person (or animal).
It usually goes something like this…
First up, there is hours of outrage and analysis. This is usually followed by a contrite apology from the player, but more often than not, the player will apologise to everyone other than the actual victim.
According to the usual script, White Ribbon will then send around the collection plate. And quicker than you can say "PR Opportunity", money will exchange hands between men. (Interestingly, none of these 'penance donations' go to women's services that directly support those who have experienced abuse or harassment). But no time to think about that now, there is important "awareness raising" work to be done (…and by that, I mean raising awareness about the player's contrition and redemptive journey.)