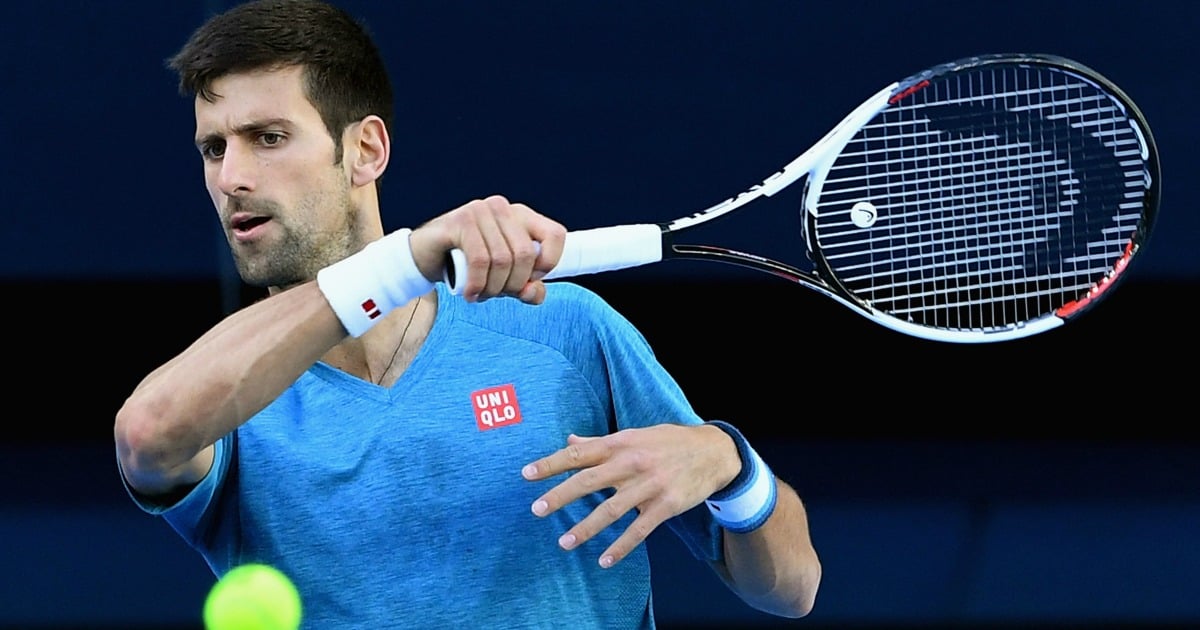 Uzbekistan's Denis Istomin has pulled off one of the biggest upsets in Australian Open history, beating six-time champion Novak Djokovic in a second-round five-setter.
The world number 117 beat Djokovic 7-6(10/8), 5-7, 2-6, 7-6(7/5), 6-4 in just under five hours on Rod Laver Arena, handing the Serb just his second loss from his past 42 matches at the year's first slam.
Djokovic, who has won five of the past six title in Melbourne, struggled to find his radar, hitting 72 unforced errors and nine double faults while Istomin belted 63 winners in the match of his life.
"I feel sorry for Novak. I was playing so good today," Istomin said courtside.
It is Djokovic's earliest exit at Melbourne Park since 2006 and it came at the hands of a man who had never beaten anyone ranked higher than 26 at the tournament.
"All the credit is to Denis for playing amazing. He deserved to win," Djokovic said.
"No doubt he was a better player in the clutch moments. He stepped it up and played aggressive, served very well, very precise, and there was not much I could do.
"Of course I was not pleased with my performance overall, but I have to congratulate my opponent today."
Istomin has never made it past the third round in Melbourne and will face 30th-seeded Spaniard Pablo Carreno Busta next.
Istomin refuses to go away after first-set surprise
After Istomin won the opener in a tiebreak — the first time Djokovic had dropped the first set in an Australian Open match since the 2013 final — he came within a whisker of winning the second when he had a look at two set points at 4-5.
He missed out as Djokovic found two excellent serves to save them and carry on to win it 7-5.
Suddenly he looked like the champ again and broke Istomin in the third game of the next set.
The Uzbek followed suit immediately to make it 2-2, but he could not add another game as Djokovic ran away with the set.
Another twist followed in the next set as Istomin broke to shoot out to a 3-0 lead, but unbelievable defence in the seventh game gave the six-time champion a break back and put things back on serve at 4-3.