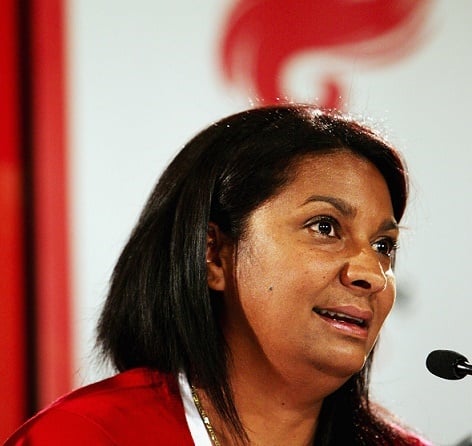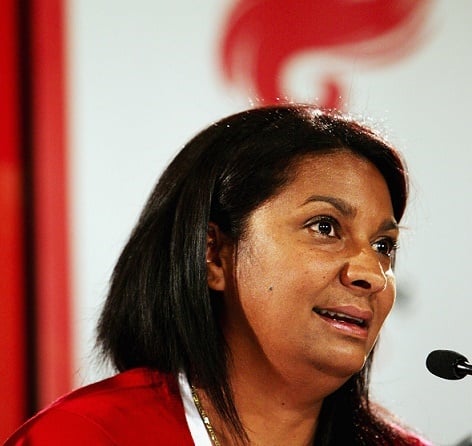 UPDATE:

Senator Nova Peris has addressed the Australian senate and categorically rejected any wrongdoing in relation to claims that she used taxpayer funds to help carry out an extramarital affair.
She also described the accusations as "baseless", and said the intimate emails were part of a long-running child access dispute with an "aggrieved party", which had involved blackmail attempts against her, according to The Guardian.
According to the senator, the NT News was well aware that the emails were part of a long running family dispute.
Ms Peris said she was grateful for the overwhelming support she had received from thousands of Australians and both sides of the chamber following the publication of her private emails by NT News yesterday.
She said that the views attributed to her in the emails did not reflect her opinions or her values.
"Yesterday my only concern was my children and family," she said.
"The NT News has not provided who provided it with emails, though News Ltd claims its source is credible."
She told the Senate that the incident would not stop her from serving the people of the Northern Territory or representing Indigenous Australians.
"I stand here today proud of who I am. Proud to be a mother, a grandmother, a daughter and a wife."
Senator Peris said that her children were her universe and concluded that there are only three certainties in life:
"We will all die at some stage. Each day the sun will set and it will rise again tomorrow. Today is just one of those days."
An independent audit of the money given to Athletics Australia for a program at the centre of the allegations against Senator Peris have found no misuse of money, The Guardian Australia reports.
Senator Peris addressing the Senate this afternoon.
Here's what we reported previously:
Allegations of an affair carried out by Northern Territory Labor senator Nova Peris have come to light in a report by NT News.
The alleged affair in 2010 between senator Peris and Ato Boldon, a four-time Olympic gold medal winner from Trinidad and Tobago, was exposed through an alleged series of emails between the two.
Sen Peris, who in 1996 was the first Aboriginal Australian to win an Olympic gold medal, was working as a communication officer with the Australian Institute of Aboriginal and Torres Strait Islander Studies at the time of the alleged affair. She was also an ambassador for Athletics Australia.
In her role she allegedly sought funds from Athletics Australia to pay for Boldon's trip to Australia from Los Angeles where he took take part in a program for young athletes.
The NT News claims one exchange included Sen Peris saying: "Ato…tell me babe…what u want …
"I will take time off from work to be with u," the senator reportedly said.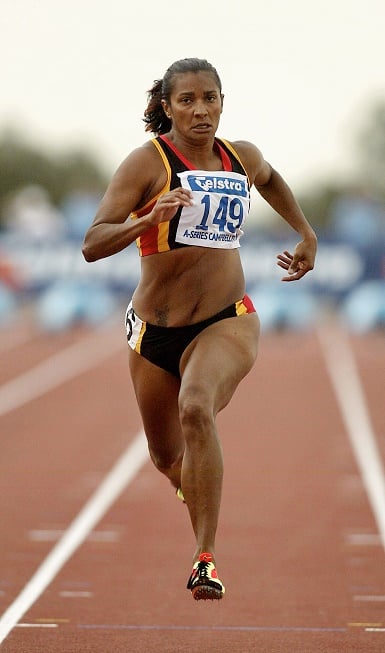 Boldon allegedly responded with an email that included the sentence: "Purpose is time with u plus attend trials plus help them promote the trials and possibly guest broadcast on the tv station carrying it…"
NT News also reports Sen Peris sent nude photos of herself to her lover in other emails, which were allegedly sent while she was married to Daniel Batman.
She and Mr Batman divorced that same year after an eight-year marriage, and Batman later died in a car crash in June 2012.
The emails have not been sighted by Mamamia.
Sen Peris has rejected suggestions of wrongdoing over the allegations, telling the ABC the emails appeared to have been unlawfully obtained.
"I categorically reject any wrongdoing," she wrote in a response to the ABC.
"I will not comment on private matters. Documents provided to the NT News are private.
"It appears they were not lawfully obtained by a third party."
Boldon has taken to social media to threaten legal action over media reports of the alleged affair, which he said included "gross fabrications".
"Nova Peris is a former training partner of mine, and has been a friend for almost 20 years," his statement read.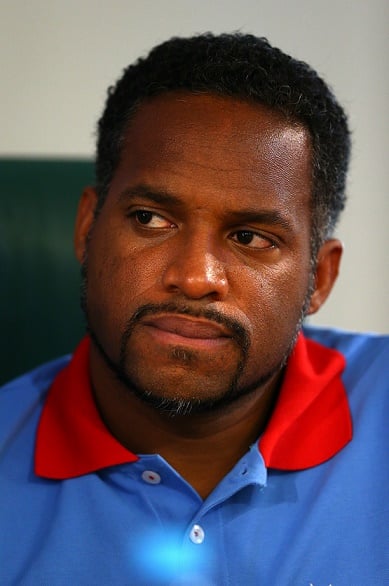 "My trip to Australia almost five years ago was for the purpose of holding several youth clinics, and it was a successful undertaking. The trip was co-organized by one of my now-deceased colleagues at Athletics Australia.
"I will be following the senator's lead, including, but not limited to, pursuing all legal action possible for this malicious misrepresentation of the details surrounding my presence in Australia in 2010.
Speaking to ABC radio this morning, the Federal government's chief adviser on Indigenous affairs Warren Mundine said Sen Peris did not need to stand aside, but needed to answer questions raised by the report.
Story tips and ideas: Please email [email protected]
 [post_snippet id=324408]