Prior to last night, Notting Hill was one of my favourite movies.
It has all the makings of a classic, including but not limited to: Hugh Grant's face but also his hair, the weedy roommate who looks like about eight people I know, and some good music that I can't name off the top of my head right now.
But then I did what no person should ever do if they truly love a movie from the '90s.
…I watched it again through a goddamn critical lens.
0/10, do not recommend.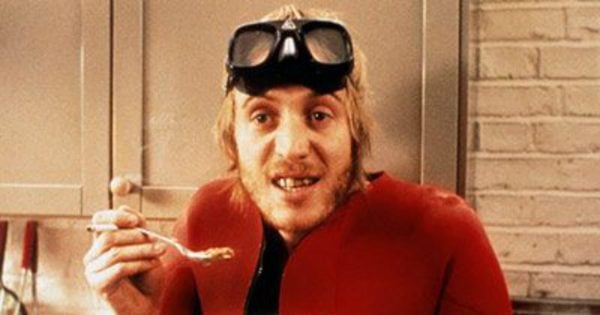 You see, my issue lies with the characterisation of Anna Scott.
Scott, played by Julia Roberts, isn't just deeply flawed. She is — in a word Hugh Grant would use — 'insufferable'.
Scott and Will Thacker, played by Hugh Grant, meet in his book shop. Moments later Thacker accidentally spills his orange juice on Scott. He definitely didn't mean it. It's Hugh Grant for goodness sake, he can't exactly help being clumsy AF.
Anyway, Scott isn't happy about it, which I guess is fair enough. And there begins their romance.
Scott invites him to the Ritz hotel where she is staying, but alas he is mistaken for a journalist so claims he works for Horse and Hound. 
This is where my scepticism of Ms Scott begins.
Why did she invite him over when she was clearly busy with press interviews? Why did she make him wait and then put him through the agony of pretending he watched some crappy sci-fi movie? Why does she not stop the PR dude and say "Oh, sorry mate, this is actually a friend of mine I wanted to catch up with so it is completely UNNECESSARY to have him sit across from me and ask me questions about the movie I'm in"?