If there's one thing we're more tired of than not getting enough sleep, it's being told we're not getting enough sleep.
Sleep deprivation is no longer news, it's the norm. Thanks to our increasingly busy lives, never-off technology and other lifestyle habits, we're spending more time in bed but not necessarily using it to sleep.
And while we're well aware of the impact it's having on our health, there's another side effect of lack of sleep no-one is talking about. We're also dreaming less.
The silent epidemic is becoming so concerning, some experts are claiming we're living in a 'dream dystopia'.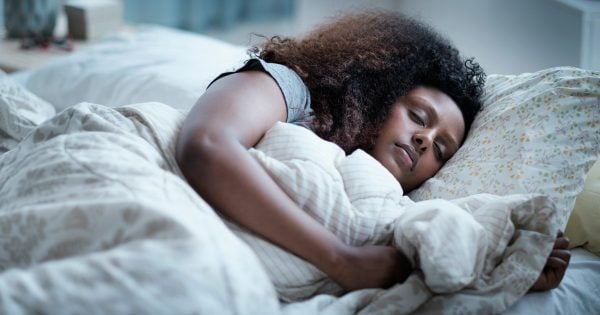 In his paper Dreamless: The Silent Epidemic of REM Sleep Loss published in the Annals of The New York Academy of Sciences in August, University of Arizona psychologist Rubin Naiman argues that "we are at least as dream-deprived as we are sleep-deprived" and not only is it kind of sad, it's reaching levels of a "public health crises".
"REM/dream loss is an unrecognized public health hazard that silently wreaks havoc with our lives, contributing to illness, depression, and an erosion of consciousness," he says.
Dreams are images, ideas, emotions or sensations that occur involuntarily while we sleep. A person has on average three to six dreams per night, but around 95 per cent of dreams are forgotten by the time they get out of bed. You'll know yourself that often they don't make any sense while other times their meaning can be perfectly clear.
When it comes to dreams and science, there is much disagreement. As Medical News Today puts it, "There is no cognitive state that has been as extensively studied and yet as misunderstood as much as dreaming".
Listen: Robin Bailey and Bec Sparrow talk about why you need more sleep and how to get it. Post continues after audio.