After an historic induction into the Logies Hall of Fame on Sunday night, actress and legend of Playschool, Noni Hazlehurst has appeared on The Project to explain her emotional tears throughout Gold Logie winner Waleed Aly's speech.
"Noni, it was a great night here for my colleagues here on the Project," panelist Steve Price said.
"Waleed made a very strong speech, you seemed quite affected and moved by that speech when you were listening to it," he continued before asking the actress where her feelings came from.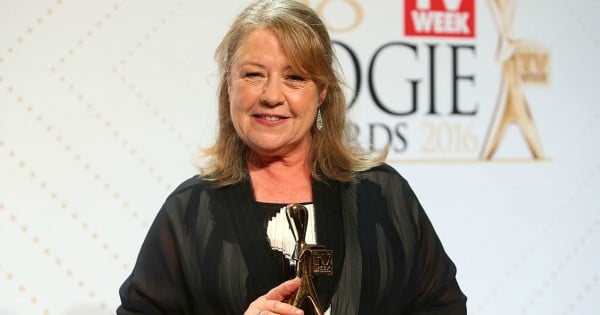 Noni Hazlehurst at the 2016 Logies. Source: Getty Images.
"Well, because Waleed's made such a powerful contribution to discourse in Australia," the Monkey Grip actress said simply before adding, "and to changing people's minds and making people think and feel and listen, and I have the utmost respect for him, and think it's a real turning point."