We blew their minds with those little squeezy packs of tomato sauce that go on our savoury pies, and they've never been able to get their heads around Vegemite, but now Amercians are confused and disgusted by the Australian version of a very common product: the tampon.
If you live in Australia, you're probably used to buying your tampons in teeny, discreet, packs you can slip into your handbag with ease.
But in the United States, tampons are usually sold with a long plastic or cardboard device stuck to the end called an applicator.
And despite the fact that US tampons are therefore relatively giant (goodbye, cute miniature clutch bag,) many Americans wouldn't have it any other way — because they think Australian-style tampons are completely, horrifically gross.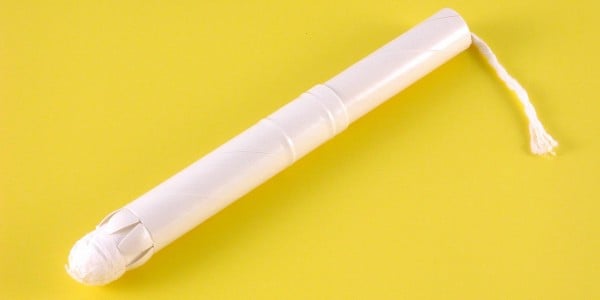 Case in point: American blogger HousewifeDownUnder, who wrote an entire blog post dedicated to her reservations about applicator-free tampons.
In it, she decalres: "Tampons without applicators are just a no-go. That is so beyond disgusting that it doesn't even bear thinking of."
She continues: "Can I just say how gross I think that is?
"First of all, there's disgusting stuff up inside there during menstruation that I'm not particularly interested in touching. Second of all, my finger is probably not always totally sterile, being a finger and all, and I don't really want to stick it up there and give myself an infection."