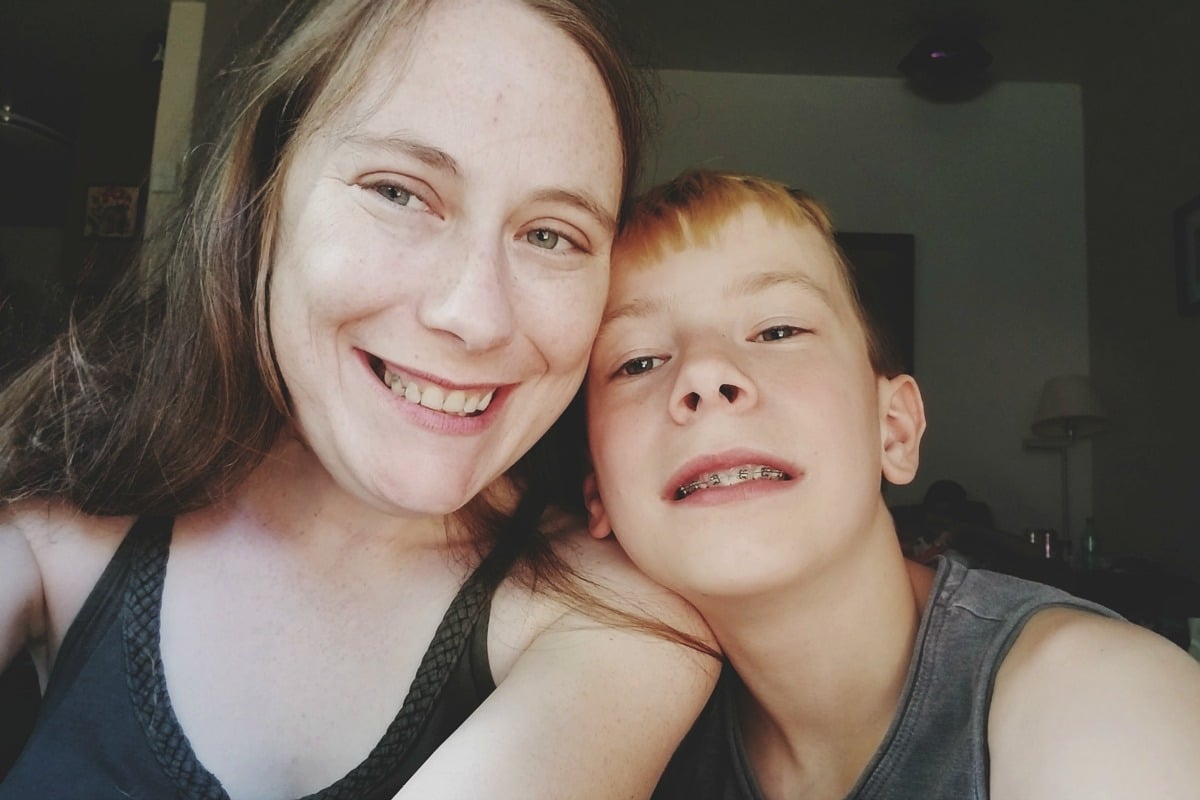 When I saw that actor, Owen Wilson ticked the no visitation rights box on a court document regarding his one-year-old daughter Lyla's paternity petition, my own pain felt a little more intense.
Although I don't know Lyla (and almost certainly never will), I know that this one simple tick of a box is not that simple at all. At least not for me.
Although my father never physically ticked 'no visitation' on a form, he showed it through his actions, or should I say, his lack of actions. He hasn't visited me, spoken to me, interacted with me, supported me, cared for me or loved me.
Watch: Angela Bishop never thought she'd be a single mum. Post continues below.
He also showed it through an email he sent two years ago, where he deemed himself "too tired" to meet me after 32 years of absence and when he added insult to injury by saying that meeting me would be "too difficult" for him to arrange.
"Too difficult" and "too tired", are poor excuses at the best of times for a perfectly abled and healthy person. But as excuses not to see your own child? It's a level of disgracefulness that cannot even be put into words. The pain caused by it is immense.
My relationship with my father, apart from the first two years of my life, has been relatively non-existent. The history is complicated but, in the simplest terms, after I was born he chose to live his own life, sending $100 in the mail a couple of times a year and calling me during school holidays. That's it.
For him, I have not been a consideration. The only time he has thought of me is when he is actively trying to keep me out of his life.
His own daughter has not been considered, not one tiny bit.
Because, if she was – if I was – he would know that, for me, meeting the man who helped give me life was important.