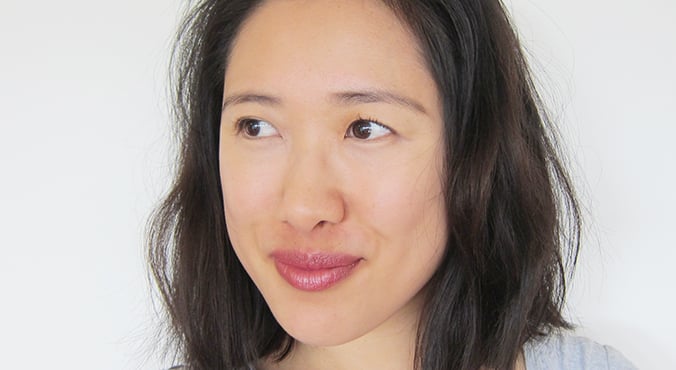 Carla GS and her "no makeup" look. Source: Supplied.
The "no makeup" beauty look has dominated catwalks and our Instagram feeds recently, and for good reason, too. It's all about showcasing the real you, and not hiding behind a wall of foundation and contouring.
I love pared back makeup. It's my secret weapon. Yes, it's simple to achieve, but the real reason I adore it? Well, it's all about taking care of your skin. And as a beauty editor, I can't argue with healthy, nourished skin.
Exquisite skincare is the key to achieving a fresh, glowing complexion, which is the focus of a bare-faced approach to beauty. Here's my step-by-step guide on how to wear the "no makeup" look…while still looking good.
Step 1: Cleanse.
Clean, refined skin is the perfect canvas for this minimal makeup style.
Bathe your face using lukewarm water and a gentle, creamy cleanser like Jurlique Nutri-Define Refining Foaming Cleanser ($60 for 100ml). What I love about this cleanser is that it magically changes from a liquid to a luxurious foam when you glide your fingers over it.
Related: WATCH: How to style your bob in under five minutes.
While splashing your face, you may find it useful to think to yourself, "I am a beautiful and powerful woman, and everyone else can shut up." At least, that's what I do, anyway. It's a great way to start the day.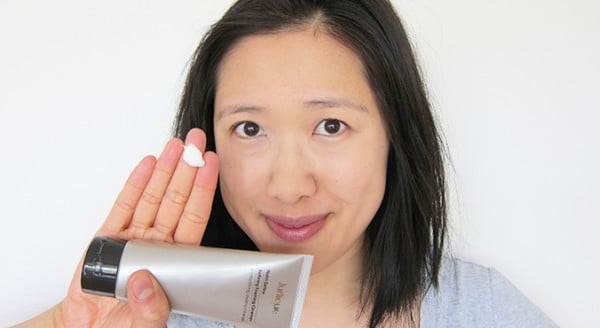 Step 2: Nourish.
I always apply a serum or conditioning lotion under my moisturiser, for a deep, nourishing treatment as I go about my day. It's like a day-long hug for your skin.
Related: Sorry to break it to you, but you're washing your hair all wrong. (So are we.)
Use one or two pumps of Jurlique Nutri-Define Essential Conditioning Lotion Biosome5 ($70 for 100ml) and press it gently over your face, neck and upper chest. If your skin could, it would give you a box of fancy chocolates for all of this lovin', seriously.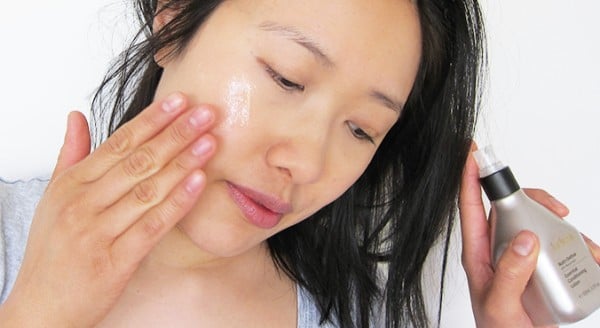 Step 3: Moisturise.
Applying moisturiser to your face is good for your skin, and also creates a dewy, youthful appearance. Seeing as I'm neither dewy nor youthful (thanks, motherhood and being over 30), every morning my face is doused with a hydrating, lightweight moisturiser.
For plump, hydrated skin, use Jurlique Nutri-Define Multi-Correcting Day Cream ($120 for 100ml) and apply it over the top of the Conditioning Lotion. Seriously – your skin will drink this baby up.
Here's a quick how-to so you can get the most out of your moisturising routine (post continues after video):
Step 4: Eye cream.
Eye cream helps me to look bright-eyed and non-crusty. It plumps out the fine lines around my eyes, it moisturises, it lifts - it's basically Superman in a teeny, cute container.
It also gives my eyelids and the inner eye corners a bit of a gleam, which is key for the "no makeup" look.
Related: "Will 'co-washing' change my life? I found out."
Gently swipe a small amount of Jurlique Nutri-Define Eye Contour Balm with Biosome5 ($95 for 15ml) onto your eyelid, under your eye (covering those bags – well, my bags, anyway), and the corners of your eyes.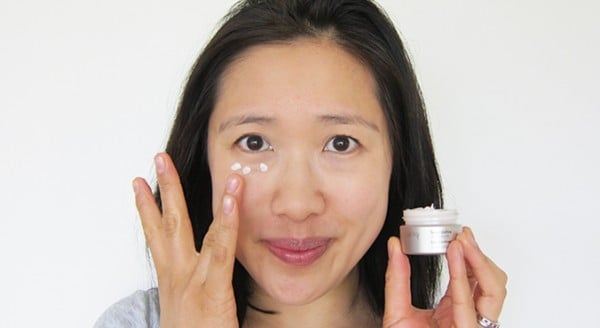 Step 5. Makeup.
Okay, you've taken care of the most important part of the "no makeup" look – your skin – so now it's time for a little bit of makeup.
Related: The 4 biggest mistakes women make when washing their hair.
First things first: grab a BB cream with SPF, and smooth a thin layer all over your face.
Then follow these steps to achieve the perfect "no makeup" makeup.
Concealer.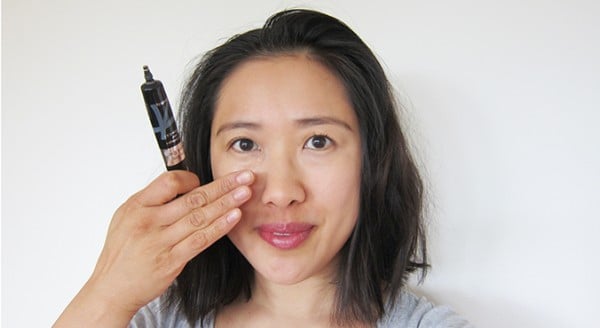 With a light hand, use concealer under the eyes and on blemishes. I use concealer under my eyes (duh), and on these veins I have on my jawline.
Brows.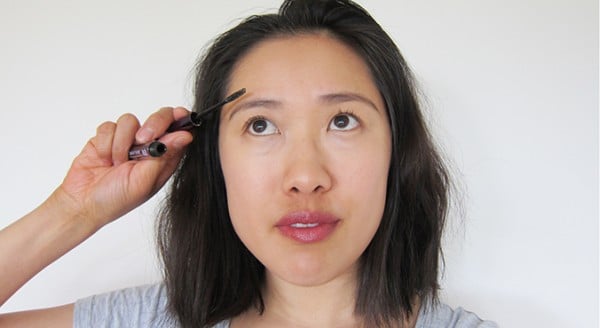 If your brows are full and luscious, use a clear brow gel to groom everything into place. However, should you have patchy brows like mine, consider also using a tinted wax to fill in those cute lil' bald patches.
Mascara.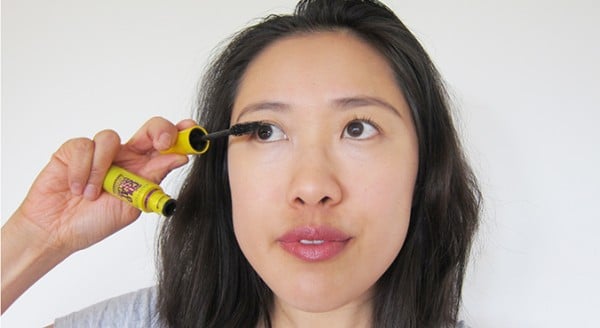 Brush on just one or two layers of mascara, so that your lashes look healthy and thick, but not exaggerated. My latest mascara obsession is a waterproof formula.
Highlighter.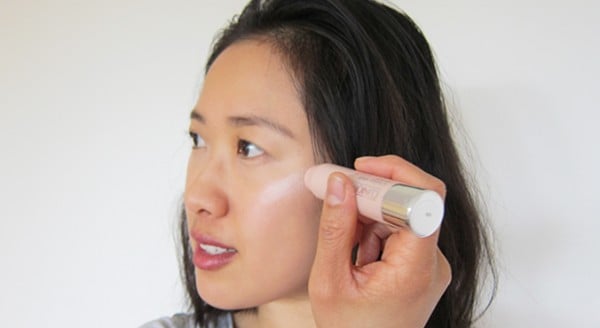 Use a highlighting stick to draw a line down the tops of your cheekbones, and blend it in. I like to use a highlighter instead of blush for a "no makeup" look, because it's almost colourless, yet still provides a subtle definition.
Lipstick.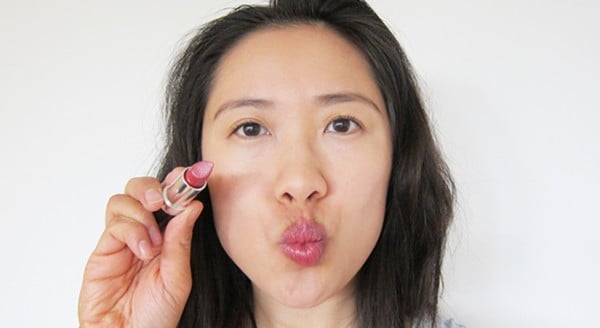 Finally, swipe on a nude lipstick, or a tinted balm, and voila - you're done. Head on out that door.
You look gorgeous, your skin is singing, and most importantly, you look just like yourself.
What is your 'no makeup' makeup routine?