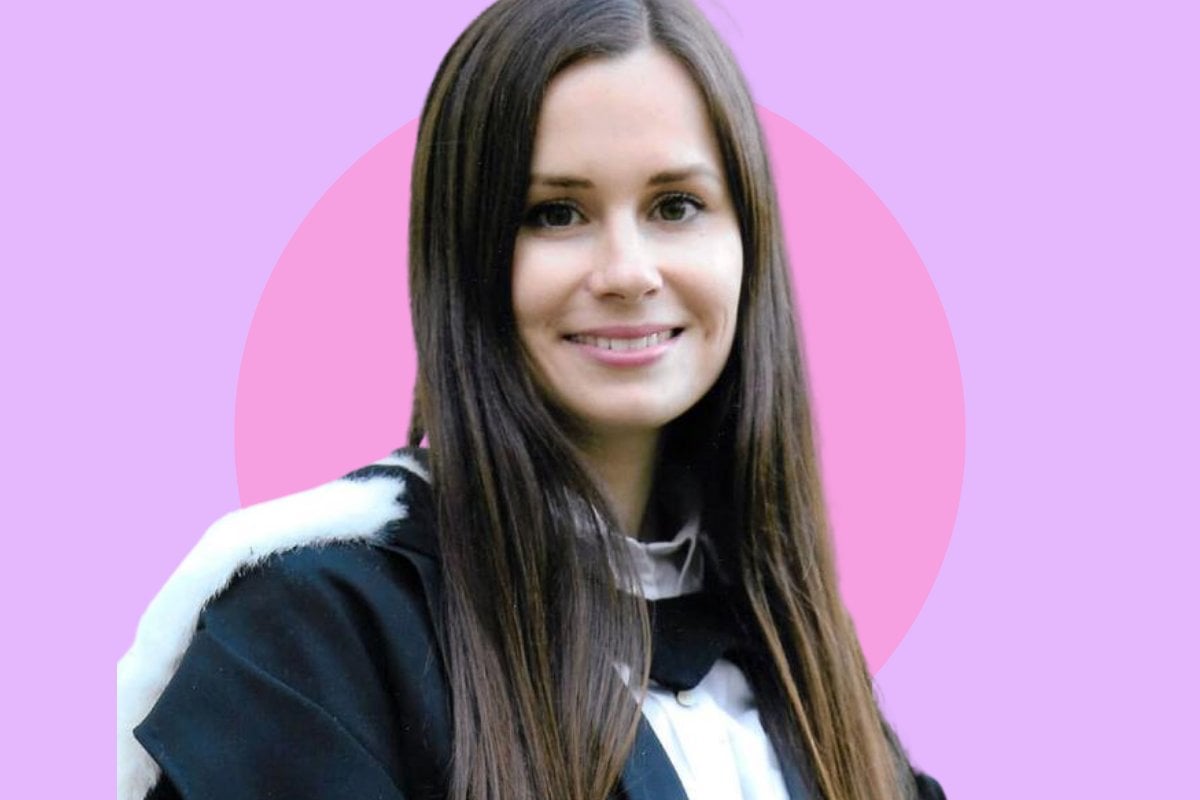 On September 13, 2018, Australian academic Kylie Moore-Gilbert was arrested at a Tehran airport as she was making her way back home after attending a work conference in Iran.
She spent the next two years and three months - 804 long, lonely, and pain-filled days - in some of the worst prisons in the world.
"I had no conception whatsoever that I would proceed to prison. I would not have believed it had they told me because I'd done nothing wrong," Moore-Gilbert tells No Filter host Mia Freedman. "I thought, Okay, this is a misunderstanding, I will explain to them that I've done nothing wrong, I'll show them that I'm innocent. They'll interrogate me. And then they'll let me go and get on the plane and fly back to Australia. So I cooperated... I was naïve. At the beginning, that's what I thought would happen."
Listen to Kylie Moore-Gilbert in conversation with Mia Freedman in the No Filter podcast. Post continues below.
Her crime? While the Iranian government accused her of being a spy (and then bizarrely tried to recruit her to be their spy during interrogation), the Australian government would later reveal it was her marriage to then-husband, Israeli-Russian Ruslan Hodorov, which initially prompted her arrest.
At the prison, Moore-Gilbert was immediately placed into solitary confinement. "When they put me in the solitary cell, they'd given me a prison uniform to change into and I just thought this was a change room for the uniform," she says. "It was so small. It didn't even cross my mind I would have to sleep in there. It was tiny. It had no window, no natural light. There was just a light on 24 hours a day in the ceiling, a very bright LED sort of thing. No furniture, no stimulation whatsoever. It was designed to torment you, designed to break you for the interrogation."
The only object in the room was a telephone for calling the guards, but because she couldn't speak Farsi and the guards couldn't speak English, nothing would happen when she used the phone. "I'm saying, 'I need to go to the toilet' and they didn't understand what that meant. So they would just hang up on me."
To use the toilet, Moore-Gilbert would initially bang on the door, which the guards did not like because of the noise. In the first month, she would be blindfolded as well to obscure her vision of the hallways and other parts of the facility. She was given one square of toilet paper. "If I spent more than 30 seconds in there, they'd bang on the door and yell at me. Going to the toilet was a fraught experience in and of itself."
Which begs the question: What happened when she got her period?
"Oh my god, this was a nightmare," the academic tells Freedman. "Honestly, every female prisoner in there, you can have an hour's long discussion about these things with them. I've heard countless horror stories. Principally, Iran doesn't believe in tampons. It's very difficult to get tampons in Iran because they believe that it takes a woman's virginity. There's all these superstitions about tampons. So it's impossible. The prison guards basically banned tampons, because they said only an immoral woman would use such a thing."