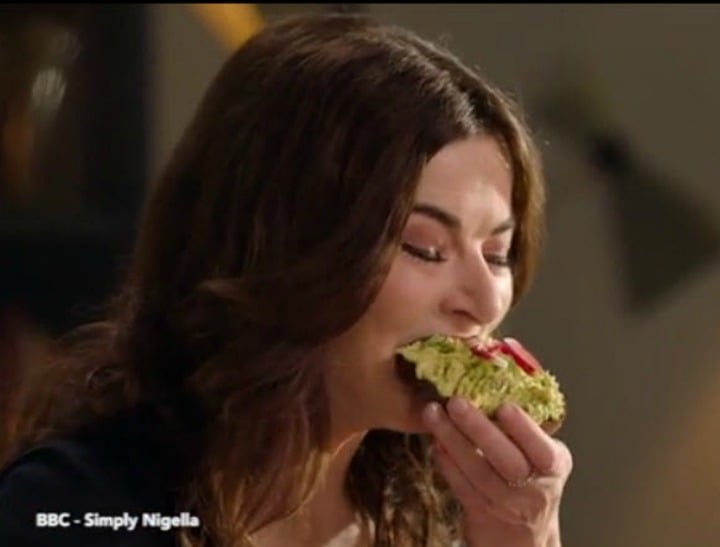 Nigella Lawson cooked up a whole lot of controversy last night in the first episode of her new show Simply Nigella.
"Cooked" might be a bit of a stretch actually, she made avocado on toast, and pissed off a large portion of the breakfast-eating, television-watching British public in the process.
You can watch the offending segment in full below (post continues after video):
To be fair, it wasn't just your ordinary avo on toast, it had dill, lime, chilli flakes, ah… salt aaand something called a 'breakfast radish', but Twitter users were not having a bar of it.
Nigella is a big avocado fan, in fact, many have attributed her new slimmed-down figure to making the fruit, which is a favourite among nutritionists and, um, anyone who has ever eaten brunch, a diet stable.
She is forever smooshing the stuff all over fancy bread and spreading it all over people's Instagram feeds.
Here is some relatively straight forward avocado on toast a la Nigella:
  Here is some more relatively straight forward avocado on toast a la Nigella (nb: breakfast raddish)…
And here, she has really put her culinary skills to the test by putting it on circular bread!
  Etc.
Actually, to be quite honest, I could look at (and eat) avocado on toast all day, but I'm not sure it really requires an internationally successful chef to prepare it.