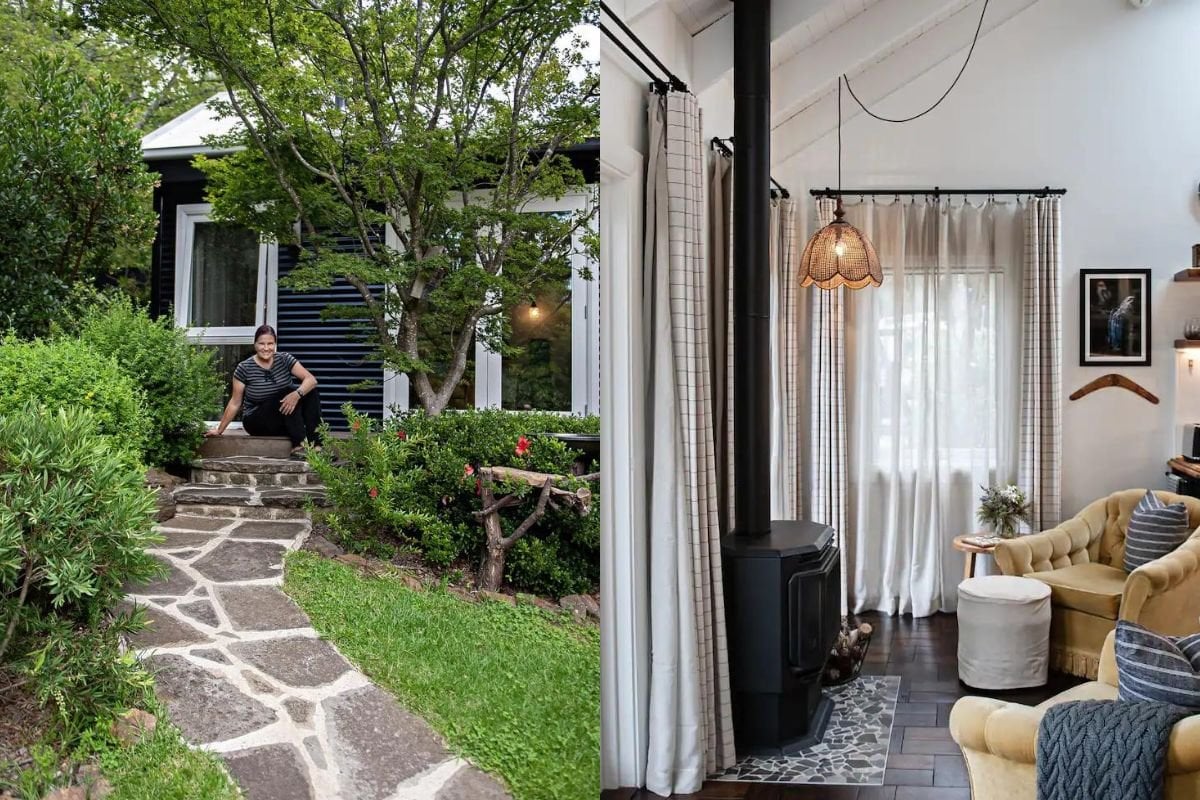 In 2019, Nicole Landgrebe and her husband David had a shared realisation: they wanted to build their dream home.
"We used to visit the Blue Mountains a lot and always dreamed of living here," she tells Mamamia. "We'd had a little house there a long time ago, but our children just weren't ready to be here."
When all four of their kids finally graduated school, they leapt at the chance to fulfil a long-awaited goal.
"We could finally get up there and buy our log cabin."
The pair fell in love with a fixer-upper in the Blue Mountains.
"We bought our front house and had the dream of building a little bed-and-breakfast that would be a small romantic cabin for two," she says.
"And that's exactly what we did."
A mound of soil on the edge of the best waterfalls in the area is what would become Falls Rest.
For 18 months, Nicole and her husband worked to renovate their little property. With David being a structural landscape architect and Nicole being a store designer, photographer and graphic designer, they could combine their knowledge to figure out how they wanted their cosy spot to look.
"For about six months we walked through and tried to figure out where the best spot would be [for the cabin]," she recalls. "We just watched how the property changed before our eyes."
Of course, they ran into problems.