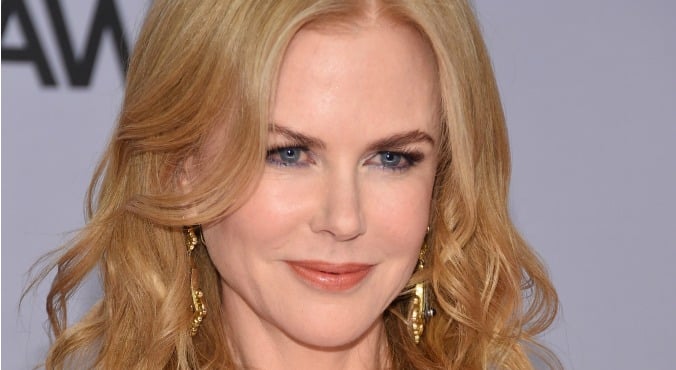 Image: Getty
It's been a big weekend in the world of celebrity hair, with not one but four celebrities changing things up.
On Saturday, Kim Kardashian dusted several inches off her trademark long, thick hair, sharing the resulting long bob on Instagram. But she's not the only one with dramatically shorter hair.
Tammin Sursok has changed her hair colour… again.
Nicole Kidman attended a film festival in Germany on Friday night with a fresh new look. Gone is her trademark long, strawberry blonde hair, the Aussie actress is now rocking a chic shoulder-grazing style that's several inches shorter than what we're used to seeing her with.
However, it's possible Nicole didn't need to actually cut off any hair to achieve this - several outlets are reporting the 47-year-old had simply been wearing long extensions in her previous public appearances. Either way, we're obsessed.
How Nicole Kidman went from BMX Bandit to blonde bombshell.
Then there was Rita Ora's big chop. The British singer/actress is no stranger to massive hair changes - she turns out a new style almost every week - but our jaws almost dropped when we saw photos of her on the Grammys red carpet this morning. Rita's swapped her shoulder-skimming waves for an icy blonde pixie cut that makes her look like a Nordic superhero.
Rita Ora somehow made glitter hair gel work
Haircuts weren't the only A-list hair movements this weekend, however.
Kylie Jenner confirmed our suspicions that her transformation from dark brown to bombshell blonde last week was just another case of hair trickery (those celebrity stylists, they get us every time). If her latest Instagram posts are to be believed, the youngest Kardashian is going through a major reggae phase right now. Check out Kylie's impressive dreadlocks, plus the other celebrity styles we can't stop talking about lately, in this gallery:
The best celebrity hair transformations