It's not easy going first, but Nicole Kidman makes it look easy.
The actress accepted the first Golden Globes award for the night, best actress in a miniseries, for her role in HBO's Big Little Lies and immediately set the tone for the evening with her speech.
Kidman played Celeste Wright, a high flying lawyer who was a victim of domestic violence.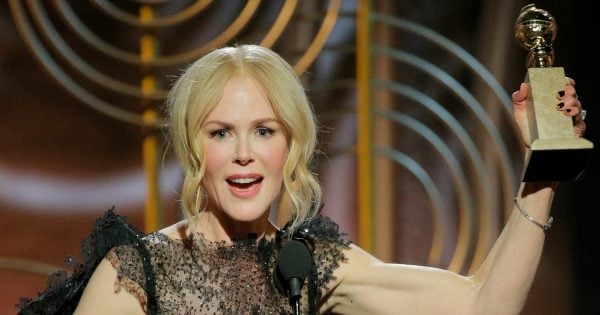 After shouting out to her daughters, Faith and Sunday Rose, Kidman thanked her co-stars, Reese Witherspoon, Laura Dern, Zoe Kravitz and Shailene Woodley.
"Reese, we did this because of our friendship and our creative union, Laura, Zoe and Shailene, we sat at a table and pledged allegiance and commitment to each other and this is ours to share. The power of women. Wow," she said.
She had co-star Reese Witherspoon almost in tears.