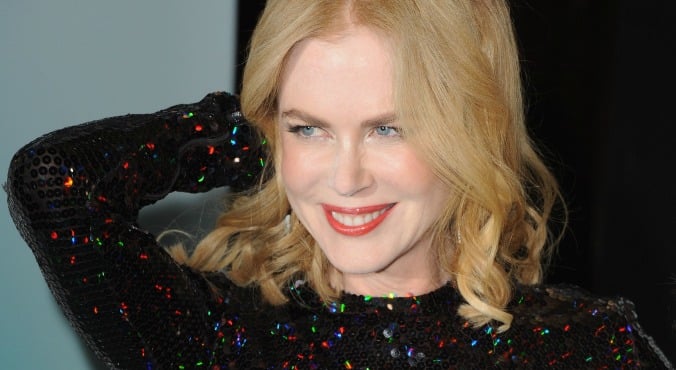 Image: Getty.
Nicole Kidman isn't usually someone I feel on the same page with. I'm sure she's delightful, but she doesn't generally give a lot away.
But today, I feel like I get Nicole Kidman; her flaws, her insecurities – where she's coming from.
At the Women in Film's Crystal + Lucy Awards dinner, Nicole Kidman accepted the award for Excellence in Film. She told the room of how, as a teenager and beyond, she "was afraid of my own power, afraid that it would threaten people, intimidate people."
She went on to say: "It's a great sadness wishing to be less than you actually are. And it's hard to take on the world when you're constantly in a battle with yourself."
It's the exact same brand of self-doubt I've seen in other women and I've seen it in myself. It can be crippling.
Related: "My wedding day decision divided everyone. But I did it anyway and I don't regret it."
There have been a number of times in my life where I've consciously held myself back for fear of putting others off. For fear of them thinking that I thought I was "better" than them.
In one of my very first jobs, my supervisor was someone who wasn't my biggest fan. More specifically, she didn't like the praise that I was getting from those more senior than her. I worked hard, I was passionate and I could tell it annoyed her. (Post continues after gallery.)
Nicole Kidman throughout the years.
We regularly worked on stories, features and photoshoots "together". Meaning that I would organise and complete the entire thing, and yet, I'd let her put her byline on the story. Before mine. So that no one was the wiser about who was putting in the most work.
You're probably rolling your eyes thinking, "why did you let her do that?", but it wasn't that simple in my mind.
As Nicole puts it, she felt like a "living metaphor for what had always held women back".
I didn't want my supervisor to feel threatened by me, so I pulled back and became less than I could be. I didn't want her to think that I thought I was better than her. Even though, looking back, I was in a way.
It's a weird situation; being torn between what you know is the fair thing to do, and what you think will save you from (gasp!) someone feeling threatened by you.
And it all comes down to a very human, innate womanly quality of wanting to be liked. Wanting, almost above all else, to please.