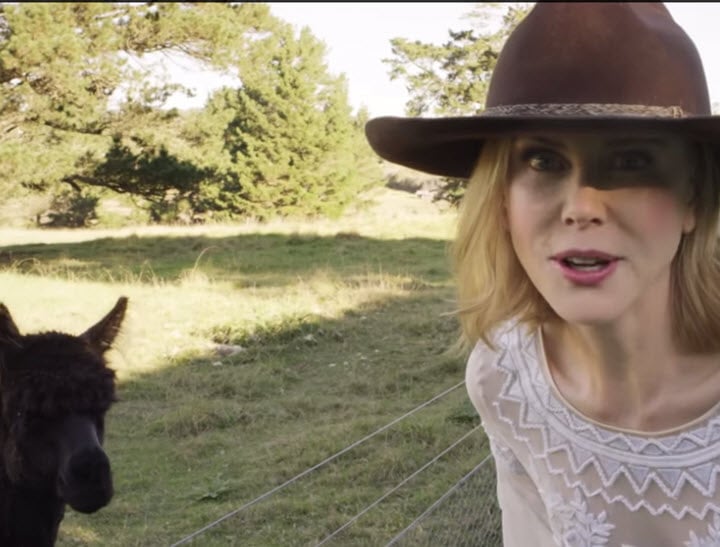 Candidly Nicole?
Everyone's talking about Nicole Kidman's smooth, slightly pained face on the cover of US Vogue, but whether she's been on the 'tox or it's the result of overzealous photoshopping, we think that's the least interesting thing to discuss here.
Vogue gave Nicole Kidman, 48, the "73 Questions" treatment to accompany her eighth US Vogue cover, at her Australian country estate.
Observation: Nicole Kidman probably doesn't muck out the stables at the farm. At least, not in this outfit.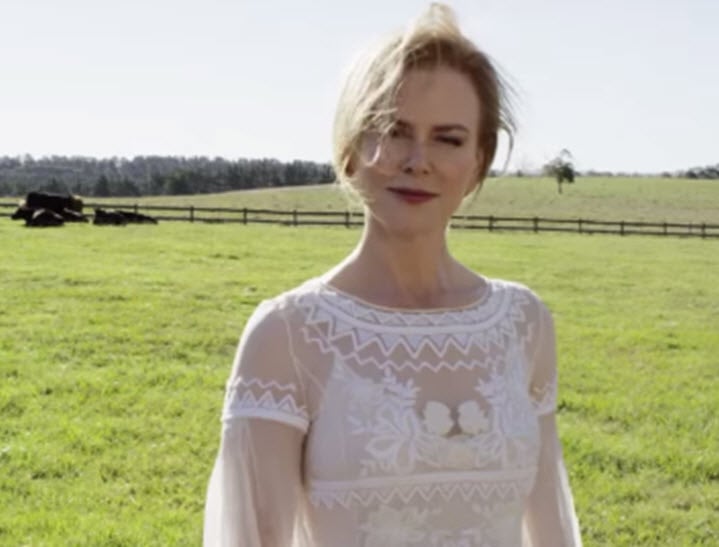 Wearing a pure-white, lace, floor-length gown and an Akubra – isn't that how we all get around at the farm? -and sitting on the steps of her grand country homestead, Kidman greets the Vogue interviewer with a "G'day mate, welcome to Australia!"
It's voyeuristic heaven — and not only do we get to see inside Nicole Kidman's house, we also learn some unexpected things about the Oscar-winner.