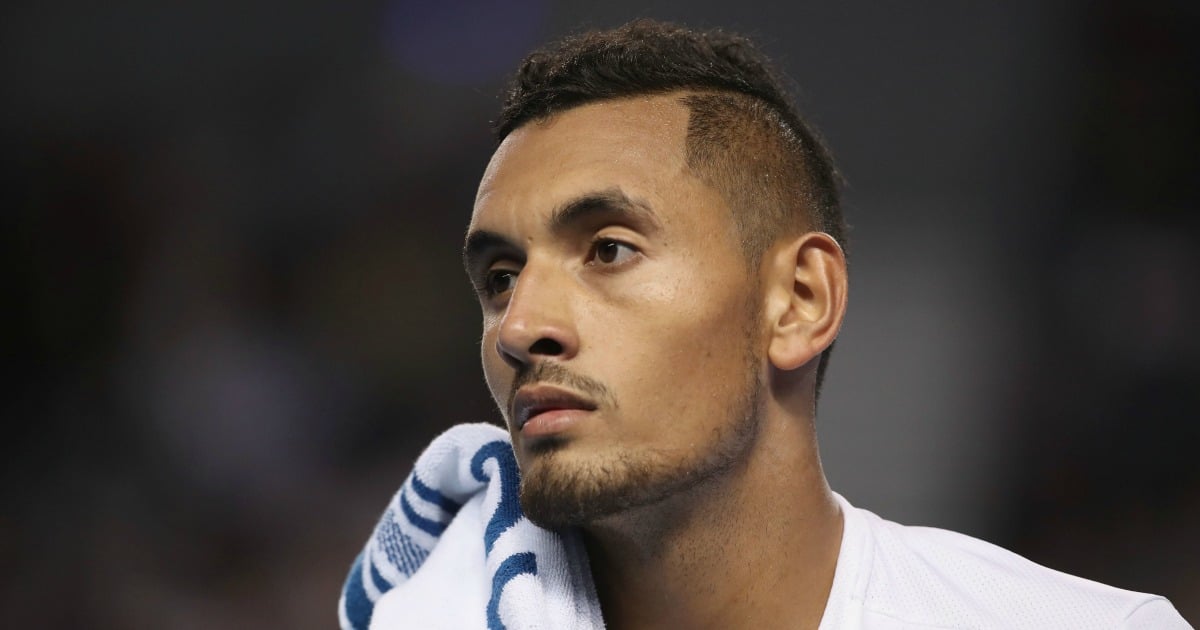 Nick Kyrgios has imploded in the second round of the Australian Open, slumping to a five-set loss against Italian Andreas Seppi.
Kyrgios held a two-set lead before a pair of code violations in the third sparked a slump and Seppi went on to win the match 1-6, 6-7(1/7), 6-4, 6-2, 10-8.
It was a remarkable effort by the world number 89 as he ignored the drama that was going on at the other end.
"I was just focusing on my game and it worked out very good for me," he said.
The last time the pair met at the Australian Open, in 2015, the match lasted three-and-a-half hours as a 19-year-old Kyrgios roared back from two sets down to reach the quarter-finals.
It appeared no such heroics would be required this time around as Kyrgios was dominant early, rattling off the first nine points of the match.
He rolled through the first set in just 28 minutes, but Seppi looked a different man from the opening exchanges in the second.
The veteran upped his aces and winners while lowering his double faults and unforced errors to push Kyrgios all the way to a tiebreak.
Even so, the 21-year-old Aussie dominated again, winning 7-1, and it appeared he was destined for an early finish before his trademark anger returned in the third set.
The implosion begins midway through the third
The Canberra native has struggled with a knee injury in the early parts of the year and appeared to be aggravated by it in the sixth game of the set as he shouted to his support crew.
"I didn't sign up for this bullshit," he said, eliciting a code violation from umpire Carlos Ramos.
One game later, with scores locked at 3-3, he threatened to break his racket. After being broken two games later he had a fair go at doing so, launching it into the court as he continued to talk at his box.
Umpire Ramos penalised the firebrand a point for his second violation and Seppi took full advantage, stealing the decisive game and the third set seemingly out of nowhere.
The Hisense Arena crowd, which he won over so heartily against the same opponent two years ago, tried to inspire their man, but he looked uninterested and was barely moving as Seppi jogged through the fourth set to take the match to a decider.
Final set offers a lifetime's worth of twists and turns
Kyrgios appeared at least vaguely interested at times in the fifth set and had a look at three break points when he was up 0-40 at 3-4, but true to the erratic pattern of the match Seppi won five straight points to square the set.