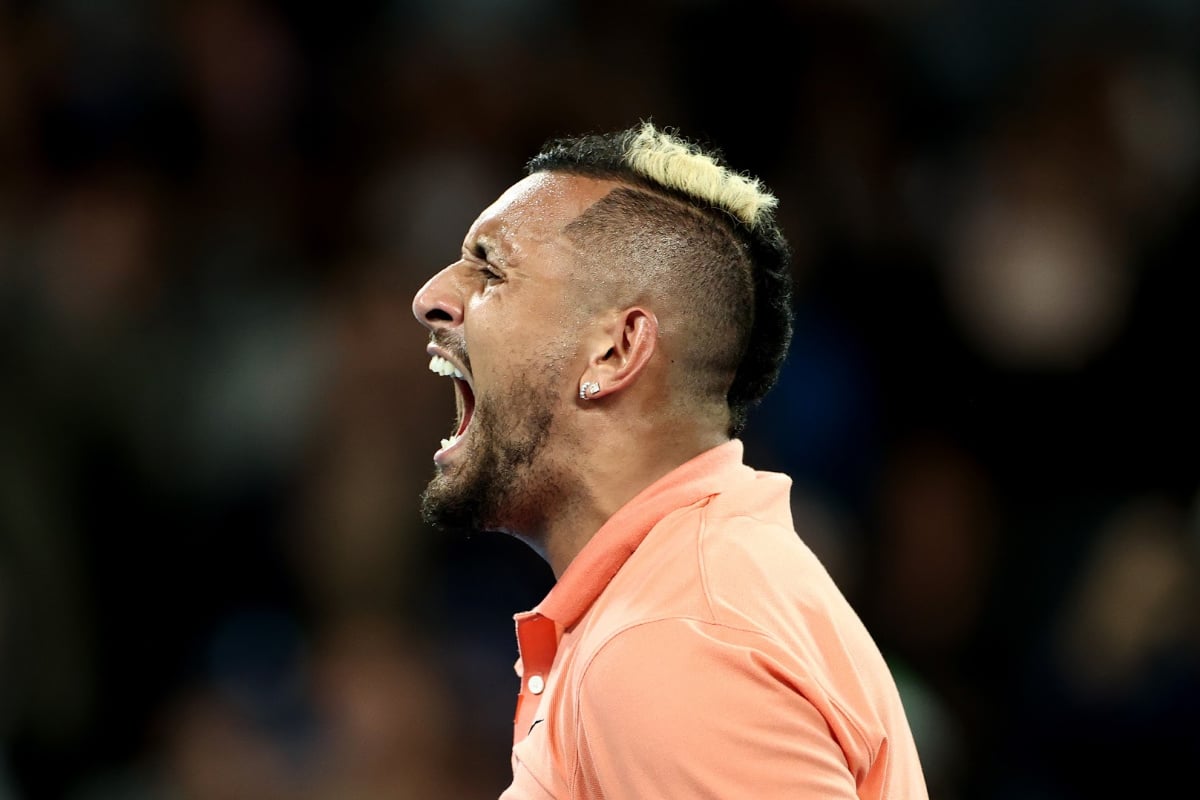 – With AAP.
1. "It's not acceptable from me." Nick Kyrgios apologises after mid-match meltdown.
Nick Kyrgios knew he had to "cut the bullsh*t" as his on-court antics threatened to derail another Australian Open campaign.
The Australian No.2 was coasting to a routine second-round win over French veteran Gilles Simon on Thursday night on Melbourne Arena.
But as the finish line approached – up 4-2 with the break in the third set – the 23rd seed lost his way.
Kyrgios and Simon give their best Nadal impersonations when given their respective time violations. ????

They seem pretty spot on!

Watch: @Channel9
Stream: https://t.co/YVc8u4pCVY#9WWOS #AusOpen pic.twitter.com/MAoYHE8iXP

— Wide World of Sports (@wwos) January 23, 2020
Two straight double faults from Kyrgios handed Simon a lifeline, with the former world No.6 gratefully accepting to force a fourth set.
In the aftermath, the Aussie directed his fury toward his player's box, which included Davis Cup captain Lleyton Hewitt.
"Of all the things you could say on break point, 'stay tough'," he bellowed.
"That's what I get, every break point, 'stay tough' … wow.
"So creative, so creative."
But rather than let the blip become a full-blown meltdown, Kyrgios hit the reset button to bounce back and score a 6-2 6-4 4-6 7-5 victory.
"I just put my head down," Kyrgios said.
"I lost my way a little bit in the third set. I put my head down, I told myself 'just cut the bullsh*t and just get to work'.
"I got the break at five-all. It was a good feeling to get through that."
The 24-year-old Canberra native admitted it was the type of match he might have thrown away six or 12 months ago, but stopped short of attributing the turnaround to new-found maturity.