Well, here's a blast from the not-too-distant past.
Nick Furphy from this year's season of Married At First Sight (you might remember him from the matching foot tattoo incident) just posted a photo of a sonogram on Instagram.
He captioned the photo: "Cat's out of the bag".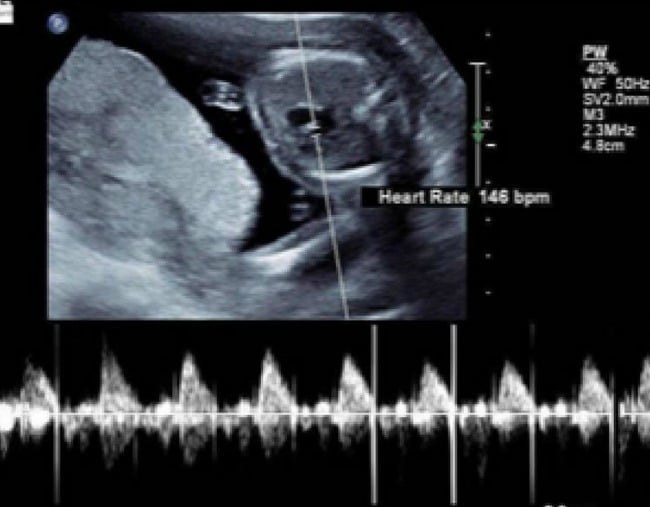 In case you missed it, Furphy is no longer with Sharon Marsh who he was matched with on the show, but he has been rumoured to be dating Amy-Lee Dixon.
Amy-Lee Dixon, for those of you playing along at home, is a law student and model who is quite possibly maybe probably not Furphy's baby mama.
You see, Furphy took down the image pretty damn fast after he posted it leaving fans ~ and friends ~ wondering whether he made a big ole' mistake or whether he was just having a laugh ¯\_(ツ)_/¯.
Fellow Married At First Sight bro Jesse commented on the post: "Haha another prank?"
"Looks like an early ultrasound, 8 weeks maybe, a bit early to announce! I say fake also," commented one fan.
"Is this for real? Or a prank!!??" added another.
Some fans wondered whether the pic had been posted by one of Furphy's mates as a joke... and they were not exactly happy about it.
"I really hope this isn't a joke. Some people like myself would kill to have a child but unfortunately can't," one person commented.
"No, would really be a f*cked joke! Nothing funny about it at all!!" added another.
Furphy pls... this is weird. We NEED an explanation.
LISTEN: I Said Darl, I Said Sweetie, I Said No.