WARNING: The following contains graphic descriptions of sexual assault that may be distressing for some readers.
The Harvey Weinstein scandal has inspired dozens of people – men and women – to come forward with allegations of rampant sexual assault and harassment occurring behind closed doors in Hollywood.
Today, Melissa Schuman, member of the early 2000s girlband DREAM, has joined them by airing claims she was raped and sexually assaulted by Backstreet Boy singer Nick Carter.
In a post on her blog, the 33-year-old details an encounter in 2002 at Carter's Santa Monica apartment during which she alleges he performed oral sex on her without her consent, forced her to masturbate him and then raped her.
It was an event, Schuman wrote, that left her "broken", "tired" and "traumatised" for years afterwards.
"[It's] something that I've wanted to pretend never happened since I was 18," she wrote. "A burden I thought I'd have to carry for the rest of my life and suffer in silence."
Instead, she's been inspired to say "#metoo".
In her account of alleged assault, Schuman claims she accepted Carter's invitation to his apartment, and attended with a friend. After drinking together, she claims Carter led her into the bathroom where they began kissing.
"He then pick [sic] me up, put me on the bathroom counter and started to unbutton my pants. I told him I didn't want to go any further," Shuman wrote.
"He didn't listen. He didn't care. He told me, 'Don't worry. I won't tell anybody.'"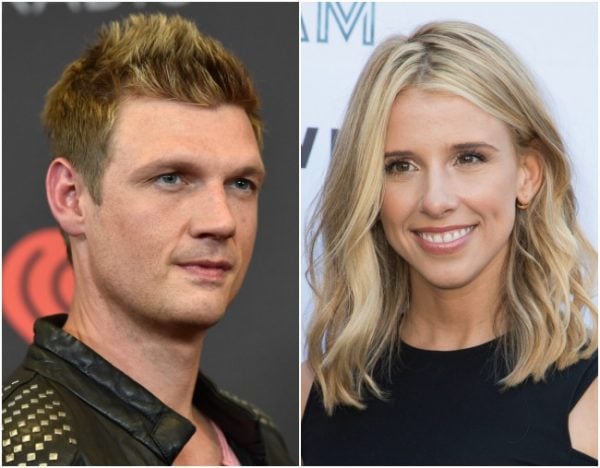 According to Schuman, Carter then proceeded to perform oral sex on her, then pressured her to do the same.
"He was visually and clearly growing very angry and impatient with me. I couldn't leave. It was evident to me, that I couldn't leave. He was stronger and much bigger than me, and there was no way I would be able to open that door or have anyone help me," she wrote.
Feeling "scared and trapped", she masturbated him. Carter then allegedly took her to the bedroom and threw her onto the bed.
"Again, I told him that I was a virgin and I didn't want to have sex. I told him that I was saving myself for my future husband. I said it over and over again. He whispered in my ear as to entice me, 'I could be your husband'," Schuman wrote.
"He was relentless, refusing to take my no's for an answer. He was heavy, too heavy to get out from under him. Then I felt it, he put something inside of me. I asked him what it was and he whispered in my ear once more, 'It's all me baby.' It was done."
The women of Mamamia Out Loud talk about what is happening in Hollywood. (Post continues below.)

Schuman remained silent about the alleged assault for years, having been warned by her then-manager about the potential professional and financial repercussions of coming forward.
It wasn't until similar allegations against Carter were published by Radar in October that she decided to open up.
The report claimed Carter had been investigated for sexually assaulting an unidentified woman at a house party in 2006; claims that were met in the comments section with scepticism and even blame.
"I can't help but feel empathy for her as well as sicken by the lack of belief and support. There is nothing worse than being victimized and having others call you a liar. Or claim you are looking for 15 mins of fame," Schuman wrote. "Let me ask this simple question. Who the hell wants to be famous for being raped?"
Following the response, Schuman said she felt an obligation to come forward, in the hope that it may encourage and inspire others who have been assaulted.
"We are stronger in numbers. If you are reading this and you have been assaulted, know you don't have to be silent and you are not alone. I know it's scary. I'm scared.
"I believe you. I stand with you and together I hope we can bring light to things that have been lost in the darkness for so long."
Nick Carter has not responded to the allegations.