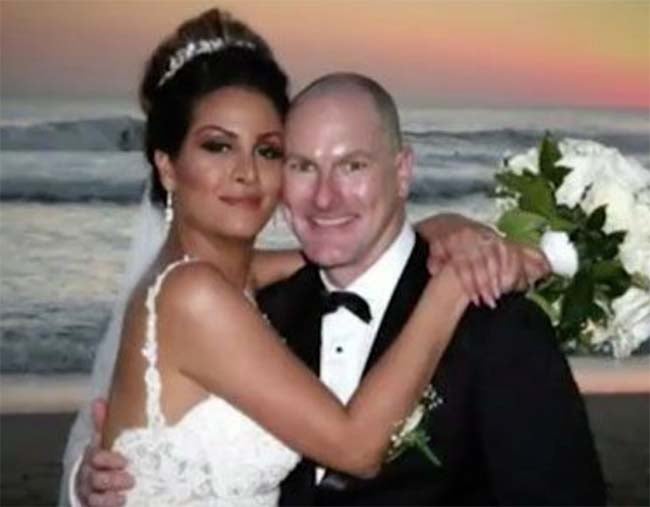 1. Newlyweds killed in horrific hit-and-run, with two teenagers facing charges for "abhorrent" actions and fleeing the scene.
Tributes are flowing in for newlyweds – identified by media as Matt Goland and Bita Zaeim – who were killed in a horrific hit and run in Melbourne over the weekend.
Meanwhile, the teenagers – aged 19 and 15 – allegedly responsible for the crash are facing court.
WATCH: The couple were only minutes from home when they were struck, from Seven News. 
Bita, 32, was driving a Holden Commodore in Wantirna South shortly after midnight, her 38-year-old husband right there beside her.
At the same time, two teenagers – 19-year-old Boronia man Eric Victorsen and a 15-year-old Belgrave girl – were driving a stolen Lexus 4WD that they'd taken from a Lysterfield house on Wednesday night or Thursday morning.
Police say they travelled at "horrendous speeds" and ran a red light before crashing into a Holden Commodore in Wantirna South shortly after midnight, AAP reports.
Both teenagers survived the wreckage, managing to crawl out of their vehicle. Instead of checking on the people they'd so horrifically harmed, the two ran from the scene, Seven News reports, and security guards at a nearby club gave chase – to no avail.
Matt died at the scene, and Bita was taken to hospital where she later died, too. They had only been married for 12 months.
"So shocked to hear about this," one man commented on Facebook.
"One of the nicest guys you could ever meet with such a bright future. RIP Matt."
Another woman commented: "She was a lovely young woman. A loss we won't get back."
One of the dead couple's parents visited the Wantirna South crash site on Saturday morning.
"I've seen some pretty terrible incidents, this is probably up there. I've been able to explain how the collision occurred but I can't tell her why. This behaviour is just abhorrent," Sup McGregor said, AAP reports.