***IMPORTANT DOGGO NEWS***
Marilia Pieroni and Matheus Martins, newlyweds from Brazil, have adopted a stray dog who gatecrashed their wedding.
Dr Chris Brown shared their heartwarming story on his Facebook page on Thursday.
"Most couples hope their wedding day runs smoothly with no surprises. But when a stray dog interrupted this wedding, the bride and groom did the most beautiful thing," he began his post.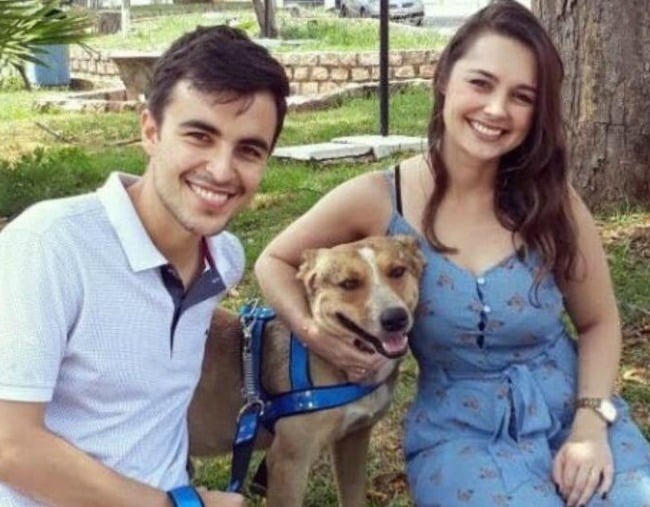 Dr Brown explained how with "rain pouring down" and guests "trying to shoo him away", the dog walked straight up the aisle and "plonked himself" on Marilia's dress right as she was exchanging vows with Matheus.