After an uncomplicated birth, a newborn baby's health rapidly deteriorated and, at first, doctors couldn't figure out why.
According to the Washington Post, the doctors performed a range of tests in the neo-natal intensive care unit and discovered the cause of the baby's respiratory distress was a deadly blood infection known as late-onset group B Streptococcus agalactiae (GBS) bacteremia.
As explained in a report released by the Centres for Disease and Prevention, the doctors treated the infection with an 11 day course of antibiotics.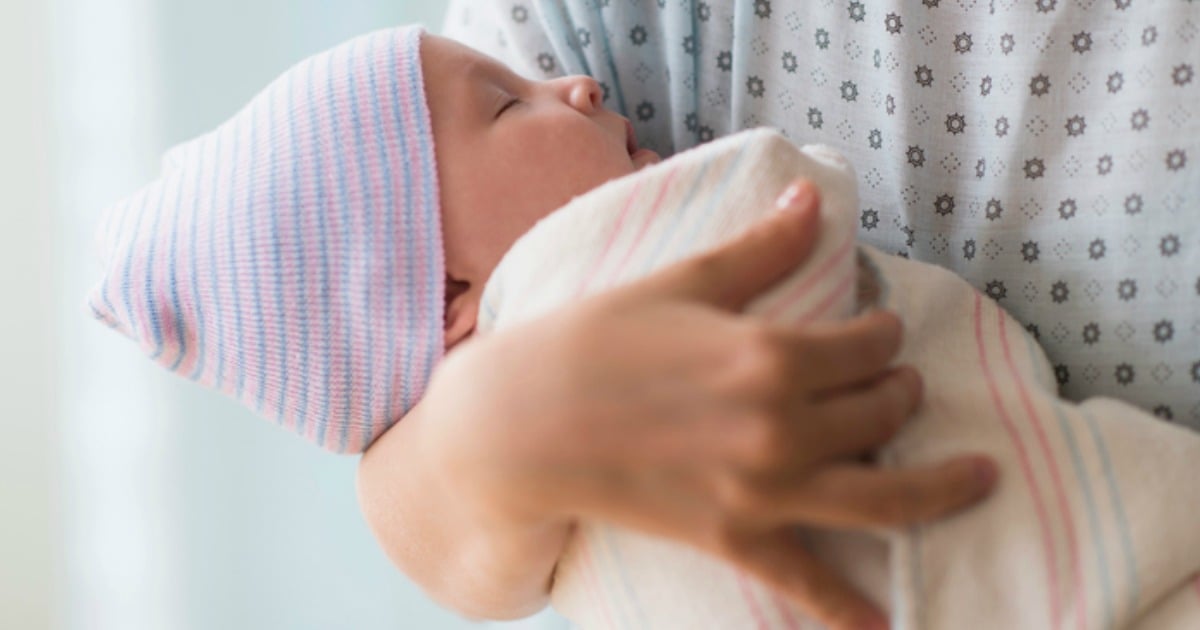 However, shortly after returning home the baby contracted another GBS infection and returned to the hospital.
It was then the medical staff discovered the baby's mum had been ingesting her own placenta.
The mum, whose name wasn't listed on the report, had been ingesting her placenta after a company had processed and encapsulated the placenta for her.
While she was consuming the placenta via capsules, the mum was breastfeeding her baby and this is how she unwittingly passed the deadly infection onto her baby.
"Three days after the infant's birth, the mother had received the dehydrated, encapsulated placenta and began ingesting two capsules three times daily," the CDC stated.
Once a little known practice, ingesting your own placenta has become more popular in recent years due to celebrities such as Kim Kardashian and January Jones, applauding its supposed health benefits.
The celebrities claim it decreases the risk of postpartum depression and increases milk production, offers nutritional benefits, and gives mums a much needed energy boost.
My experience eating my placenta is up on my app! https://t.co/0aC3YXxIgv pic.twitter.com/xcCEtVCvzb

— Kim Kardashian West (@KimKardashian) December 14, 2015
"I heard so many stories when I was pregnant with North of moms who never ate their placenta with their first baby and then had postpartum depression," Kardashian West wrote on her blog in 2015.
"But then when they took the pills with their second baby, they did not suffer from depression! So I thought, why not try it? What do I have to lose?"
However, a 2015 study published on the Archives of Women's Mental Health found there was no real evidence of these health benefits.
The First Six Weeks. Post continues...
The study's author, Crystal Clark, found the only benefit of ingesting the placenta is pain reduction immediately after birth.
"Of all the studies available, only one showed potential for benefit, and it showed the potential for pain reduction immediately after labor," Clark told the Washington Post. "But that particular study, although quite rigorous and convincing, suggested that the placenta had to be eaten right after birth, completely, in its entirety, and that it couldn't be stored or heated. That's not what human women are doing."
Luckily in this case, the baby made a full recovery once the mum stopped taking the capsules.