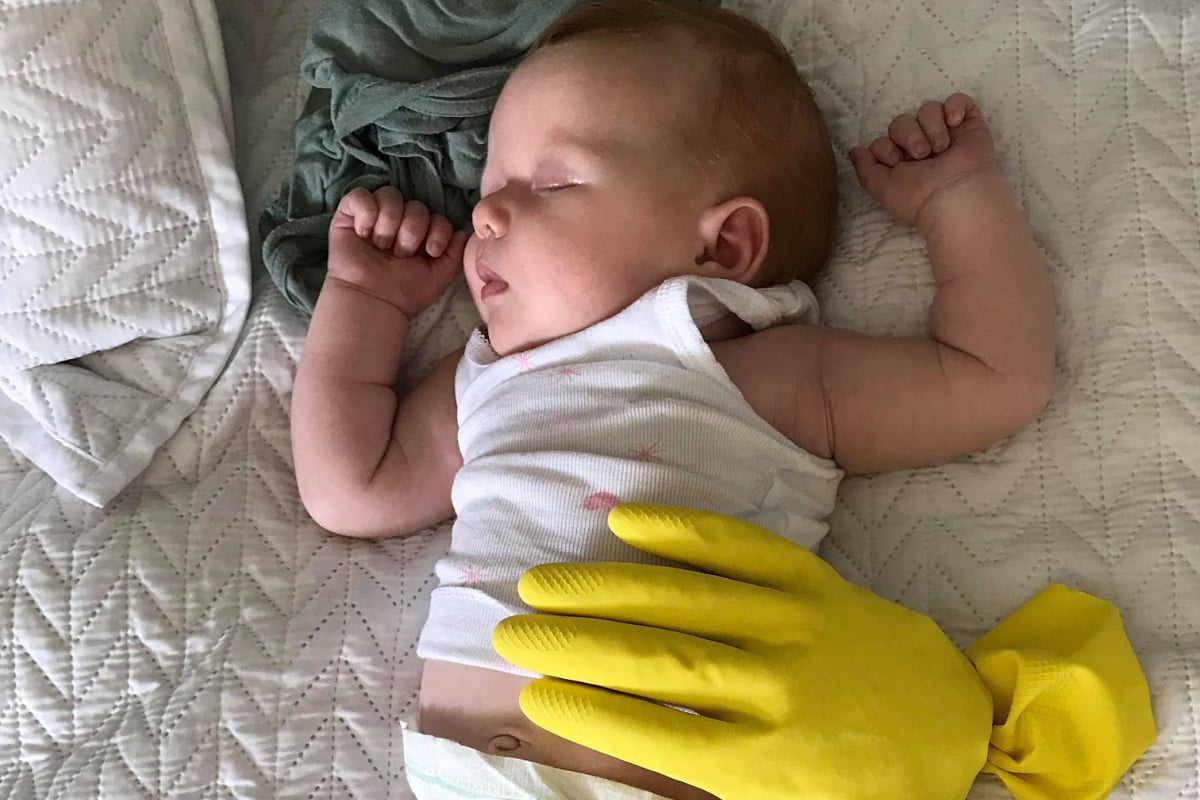 A first-time mum from Queensland has managed to perfectly execute a handy hack, leaving her to have some much needed alone time and her baby sleeping peacefully.
Melissa Dykstra, 30, had been up the night before with her one-month old baby who was having a restless sleep – and all she wanted, she said, was a shower and coffee to get her through the day.
"There was a heatwave on Tuesday and it was almost 35 degrees at home, I usually baby wear her but it was too hot so I had to resort to other measures of keeping her asleep," Melissa told Mamamia.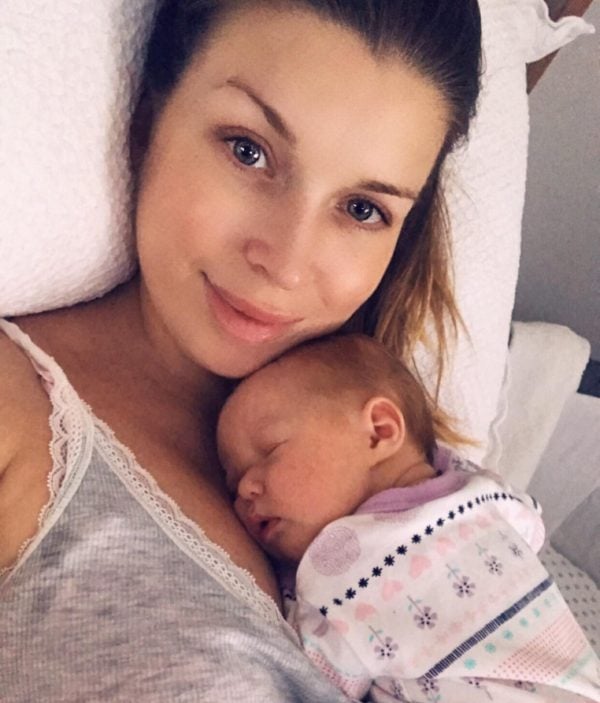 "She does sleep on her own but she's going through a 'leap' in her mental development at the moment, which makes babies extra clingy and fussy so she wants to be in constant contact with me," Melissa says about her newborn, Olivia.
The Gold Coast mum has previously tried a range of different methods to help Olivia fall asleep, including placing a worn shirt next to her whilst she drifts off so that she can smell her mum.
But due to the combination of a particularly uneasy sleep the night before and the heatwave, getting Olivia to sleep was proving to be more difficult than usual.
What Melissa did next was so clever, and costs a mere $1.30 from Woolworths (and you almost definitely will already have one of these under your sinks).
"I got an unused glove from under the sink and filled it with rice" Melissa explained. "I lay down with her and gently replaced my hand with the glove. She didn't even stir."