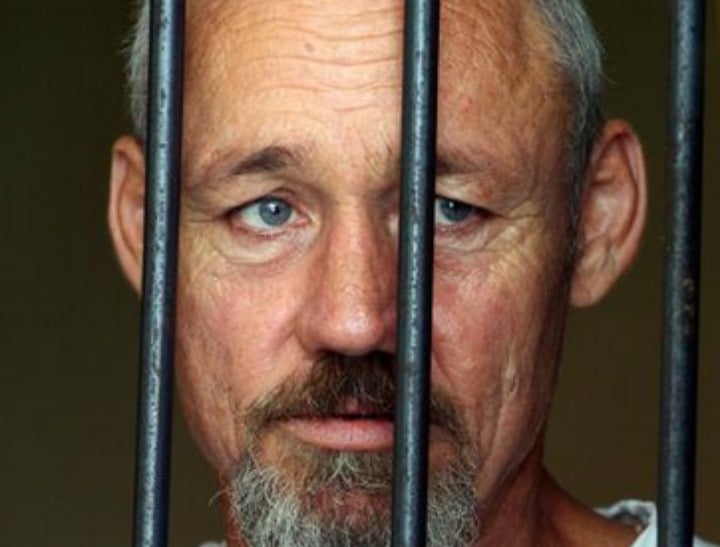 We've rounded up all the latest stories from Australia and around the world – so you don't have to go searching.

1. A man who has been spared the death penalty for trafficking drugs will appeal.
Antony de Malmanche is struggling to come to terms with his 15-year jail sentence for drug trafficking – a crime he claims he did not know he was committing.
The 53-year-old New Zealand man says he was scammed after looking for love online and taking up an expenses-paid overseas trip, Stuff.co.nz reports.
After meeting up with men he believed were staff of his online love in China, he flew to Bali, where customs officers discovered 1.7kg of crystal meth in his backpack – which also contained his passport, plane ticket and customs declaration form – on December 1.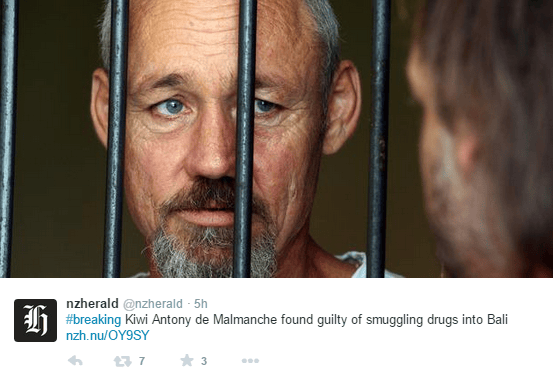 His defence lawyer said de Malmache was a victim with a mental illness and low IQ, making him vulnerable to brainwashing by scammers.
In sentencing, chief judge Cening Budiana said: "The defendant cannot escape his criminal responsibility and we found no excuse or justification for what he did, so the defendant must be punished."
The judges could have imposed the maximum sentence of death, but gave him 15 years instead.
Craig Tuck, de Malmache's lawyer, said his client was struggling to comprehend the sentence and would likely lodge an appeal, despite the fact it could lead to the death penalty.
"The judicial panel have come back with a decision and we disagree with that obviously," Mr Tuck said.
"After many months we provided what we considered a full and complete defence and he should have been acquitted and there will be an appeal following the decision."

2. An abusive partner register could be introduced so people can look up spouse's violent history.
Victorian perpetrators of family violence could be listed on a "risk register", which people could look up to see if their partner has a violent history.
Victoria Police proposed the register – based on a partner's "right to know" about someone's abusive past – during the state's Royal Commission into Family Violence, the ABC reports.
It is modelled on the UK's Clare's Law, a risk register implemented nationally and named after 36-year-old Clare Wood, who was killed by an ex-boyfriend that she had repeatedly reported to police.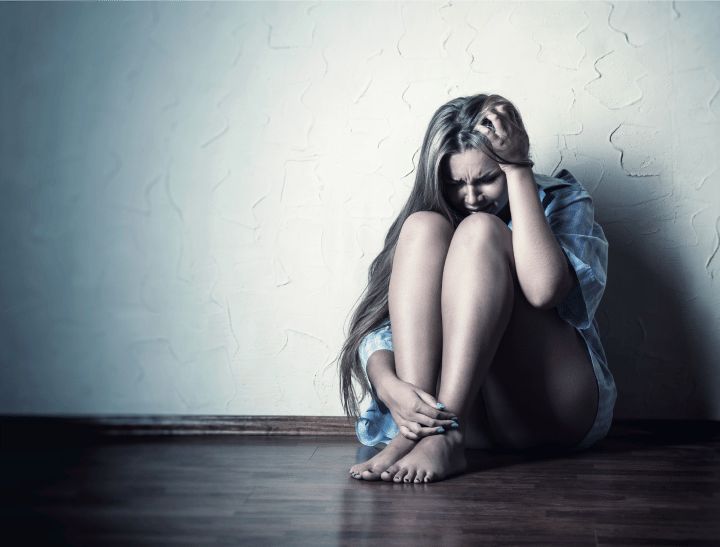 Clare's Law reportedly helped more than 1,000 women escape abusive partners in less than a year.
"Such an initiative could break the all too common pattern of perpetrators harming successive partners and avoid exposing unwitting adults and children to known perpetrators of family violence," the Victoria Police submission said.
It is proposed that people can use the information to assess the safety of themselves and their family, but cannot legally disclose the information to others.
The idea is already under consideration in New South Wales.

3. Man facing jail after fatal fight with elderly dementia sufferer.
A man is facing jail time after a nursing home fight over a walking frame left an 89-year-old dementia patient dead.
David Rose, 67, twice assaulted the man, who died from a fatal brain bleed, after the confused man repeatedly entered his room looking for his wife, SBS reports.
He pleaded guilty in the Victorian Supreme Court yesterday to intentionally causing serious injury over the attack in a Melbourne nursing home on September 28, 2013.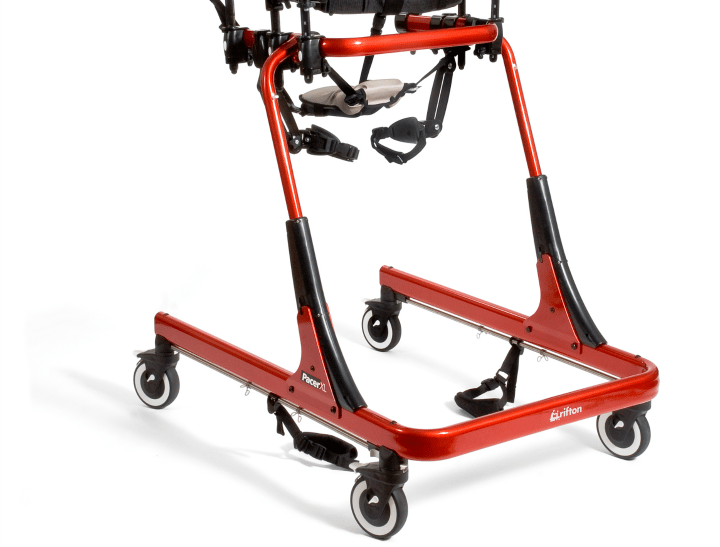 Rose, a former boxer, was caught on CCTV footage throwing his victim into a wall, punching and chased him, and threatened to kill him after the victim grabbed his walking frame.
"That's when I lost it and I threw him against the wall," Rose told police.
Rose, who suffers from obsessive compulsive disorder, will be sentenced at a later date.

4. Boozed employee who told bosses to 'f— off' and sexually harassed colleagues was unfairly dismissed.
Employers may no longer be able to insist on standards of behaviour if they serve unlimited free booze at functions.
The Fair Work Commission has found an employee who sexually harassed other staff and told his bosses to 'f— off' at a Christmas party was unfairly dismissed because his employer had supplied free-flowing alcohol, Fairfax Media reports.
At the party, the man swore at two senior Boral Amey Joint Venture employees and another employee.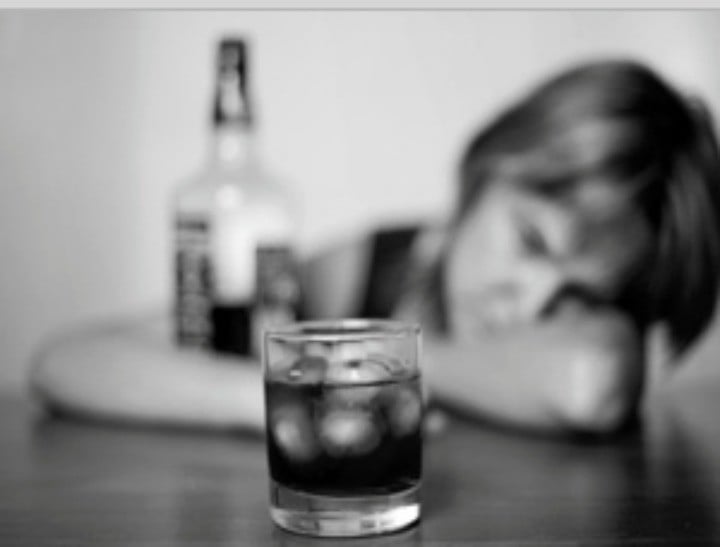 Later, at a bar, he called one colleague a "stuck-up bitch" and kissed another on the mouth, saying: "I'm going to go home and dream about you tonight".
He told another colleague: "My mission tonight is to find out what colour knickers you have on".
Commission vice-president Adam Hatcher said the company's standards were only expected to apply at the function and his dismissal was "harsh".
"In my view, it is contradictory and self-defeating for an employer to require compliance with its usual standards of behaviour at a function but at the same time to allow the unlimited service of free alcohol at the function," Mr Hatcher said.
"If alcohol is supplied in such a manner, it becomes entirely predictable that some individuals will consume an excessive amount and behave inappropriately."

5. Breast cancer treatments to become cheaper and more accessible.
Two breast cancer treatments have just been made more affordable.
The treatments — Perjeta and Kadcyla — used to treat HER2-positive breast cancer have been added to the Pharmaceutical Benefits Scheme and will be subsidised.
Mail Online reports women who have previously accessed these treatments have had to pay thousands of dollars or participate in a clinical trial.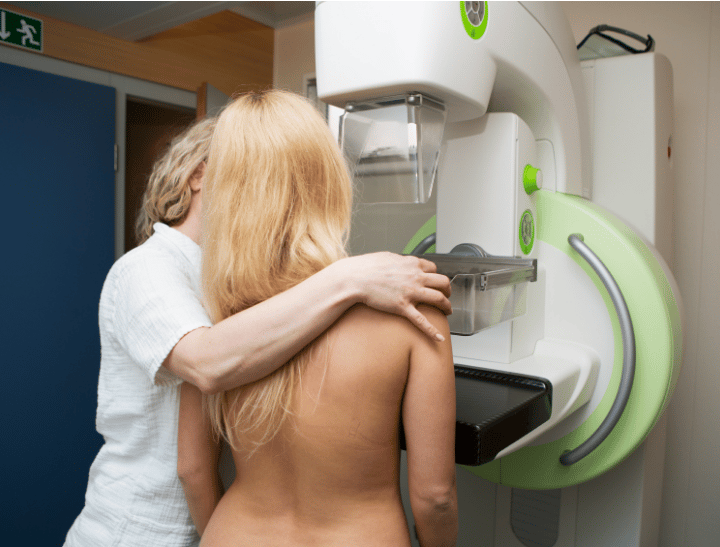 Director of the Patricia Ritchie Centre for Cancer Care and Research Professor Fran Boyle told Daily Mail Australia that these two drugs offer new opportunity for secondary breast cancer sufferers.
"These women are doing normal activities with their families and working and trying to stay alive, so this takes the financial burden off them which was adding to increased stress," she said.
"Kadcyla is quite nifty, it links the chemotherapy drug to the current drug being used, which means the chemotherapy is only released in the cancer cells and not anywhere else in the body so you are really targeting the cancer and reducing side effects."
"They are great from the quality of life point of view."
6. Over 200 video games banned in Australia.
A new ratings model has seen the ban of 220 video games in Australia in the past four months.
ABC News reports that titles including "Douchebag Beach Club", "Drunk Driver" and "HoboSimulator" have failed to gain classification.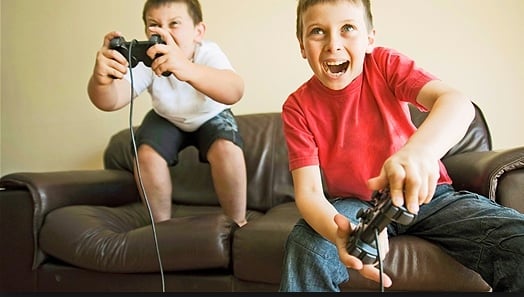 Games that are not classified cannot be sold, advertised or exhibited in Australia.
The figures released by the Attorney General's office state this is the largest number of unclassified games in Australia's recent history.
Between 1994 and 2014, only 50 games were refused classification.

8. Boy burned after electric blanket goes up in flames.
A 10-year-old boy has had a lucky escape after his electric blanket caught fire.
Channel Nine News reports Christopher from Geelong was asleep when his new blanket burst into flames.
Fortunately,Christopher's 13-year-old brother, Tristan, was playing video games and heard the smoke detector ringing when he sprung into action.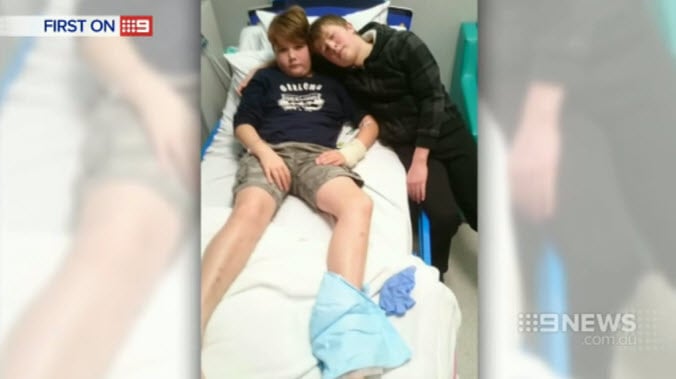 He dragged his brother from the bed and out of the room, where he and his father poured water on him to put out the flames.
Christopher suffered burns to his leg and foot.
Authorities report the electric blanket was left on while the boy was sleeping.
Energy Safe Victoria is conducting an investigation into the accident.

Watch today's news in 90 seconds:
Do you have a news tip? Email us at

[email protected]

.
[post_snippet id=324408]