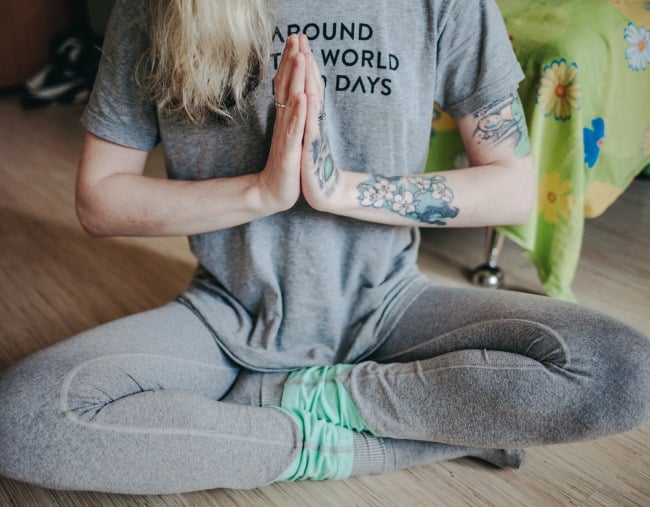 It's the end of the year. I've finished up my last few days or work, and looking forward to a summer full of sunshine, friends and family, books and lazy afternoon naps… don't forget the naps.
As we hit the New Year, it's a time when many of us, myself included, are thinking about our resolutions for the year ahead. Your list might include big-ticket items like travelling the world or change careers, but in 2018 I'm opting for smaller steps.
With 2017 being a year of big change that saw me buy my first home, welcome a fur baby into the family and book an overseas trip for the year ahead, I'm looking forward to focusing on some simple beauty and wellness steps that are actually easy to keep. Here are the resolutions I'll be making in the New Year:
1. Wear sunscreen every day.
I generally try to take good care of my skin but wearing sunscreen on my face is one thing I've neglected massively in 2017. Every piece of beauty advice I've heard and read this year has hailed sunscreen use and it's not hard to understand why. But it's just that one step that I always seems to skip or forget all together. Not in 2018.
And the best part is, adding sunscreen into your skincare routine doesn't have to cost to a bomb, in fact, it'll save you in expensive beauty treatments in the long run. I've been using Mecca Cosmetica's To Save Face SPF 30+ because it has a great consistency that can easily be applied under makeup and doesn't leave you feeling like an oil slick.
2. Clean my teeth and whiten them at the same time.
In 2018, it's going to be my goal to get my teeth looking pearly white and that means no skipping when it comes to brushing my teeth and even brushing between meals. I've recently started using the Colgate Optic White High Impact White toothpaste  as part of my daily routine, not just for event prep or special occasions.