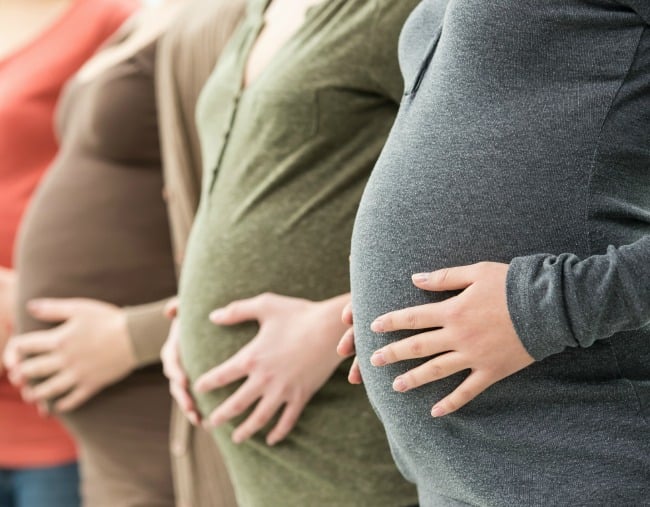 The Duke and Duchess of Cambridge were promoting their mental health campaign recently when they said something that every parent eventually realises.
They were talking about the first few days and weeks with little chubby-cheeked Prince George.
"Having a child, particularly your first child, is such a life-changing moment. Nothing can really prepare you for that," Duchess Kate started. "Remember the first few days with little George? You have no idea what you are really doing, no matter how many books you read, nothing can prepare you for it."
Prince William agreed: "There's no rule book, there's no training that teaches you, you've got to learn from previous generations and hope that translates into what you want to do."
My little girl is 19 months old now, and from day one I feel like I have been fumbling through it all. Sure, I feel like a little bit of a professional in some areas (changing a nappy, heating a bottle to the right temperature, knowing every word to every song created by The Wiggles), but in others, I still feel like I have absolutely no idea what I am doing.
As William said though, I am surrounded by people who have the most amazing words of wisdom to get me through the times where I feel like I'm failing.
Okay, I admit, I have rolled my eyes plenty of times at the (unsolicited) advice I have received through my pregnancy until now. There have been times where I felt as if I was drowning in advice, even conflicting advice. Here's the thing though, here's the part that gave me that "ah-ha" moment.
"Hope that translates into what you want to do."
There is so much worldly knowledge about raising little humans. While as a mum-to-be and then a mum, I think I've heard almost all of it, it's about seeing if it works for you. If it doesn't, trash pile it goes. If it does, well, it really makes parenting so much easier. Thank you to the following people and their wisdom, which has made my life easier: