There are few things worse than the empty, lost feeling you get after finishing the final season of your TV show. You now have to leave you bed. Wash yourself. Actually speak to people.
Or do you…
We've done the hard work* (aka eschewed all human contact and watch our laptop screens for 273 hours straight) and found the best under-the-radar new to Netflix shows.
Listen: All the best TV shows you should be watching this week. 

Here are the top five for your bingeing pleasure.
Lovesick.
I could talk about this for hours. But I won't 1) because I have a word limit and 2) in the time you're reading this you could be halfway through the first episode. This British series was originally called Scrotal Recall, but don't let that put you off. Skins-meets-Inbetweeners-meets-Fresh Meat-meets the best rom-coms but without the cheesy endings, Lovesick is awkward, funny and also full of heart.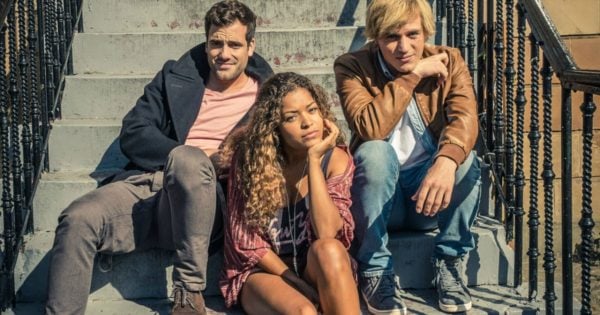 Image: Netflix
The story starts with Dylan, a hopeless romantic in his mid twenties who finds out he has chlamidya so has to contact every girl he's slept with in the last few years to tell them to get tested. Jumping time, the show focuses on him and his two best friends Evie and Luke. Each episode focuses on a girl from the past but is so much more than that, charting friendship, love, relationships, feeling lost and life in general. Plus, it's impossible not to get on board with the love story.