There was an unusually inclusive advert on Australian screens this week and we wouldn't blame you for missing it.
Not because it was aired in a bad time slot (it wasn't). Nor because it was for an obscure brand (it wasn't).
You may have missed the magic of a model with Down syndrome and gender-norm subverting children because they were portrayed so normally. 
The Kmart's Play Your Way advertisement is constructed as your run-of-the-mill 'fun' ad depicting children with toys.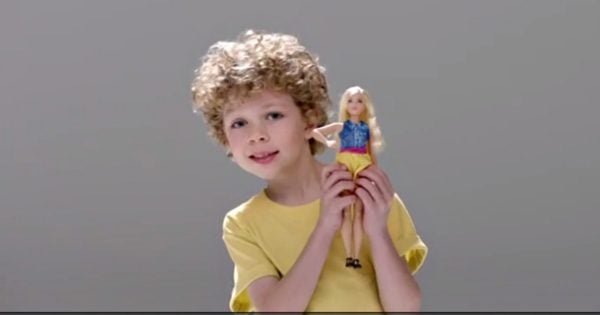 The Down syndrome model gallops past the screen on a pink swan, the young blonde boy plays with a Barbie, the girl plays with Lego and the keen-eyed viewers among us go:
"Wait. What?"
The ads represent a truly positive step towards showing not the presumed diversity of our culture but the reality of it.
The Today Show discussed the campaign on Friday morning's show with its panellists.
Today Show guest and author Nikki Gemmell shared the story of one mother's wish for the future of Down syndrome Australians.
"She wants a world where everyone doesn't really see a Down syndrome child," she said.
"They're not going to stare at them, they're not going to think of them as different in some way and I think this ad is going along that path."