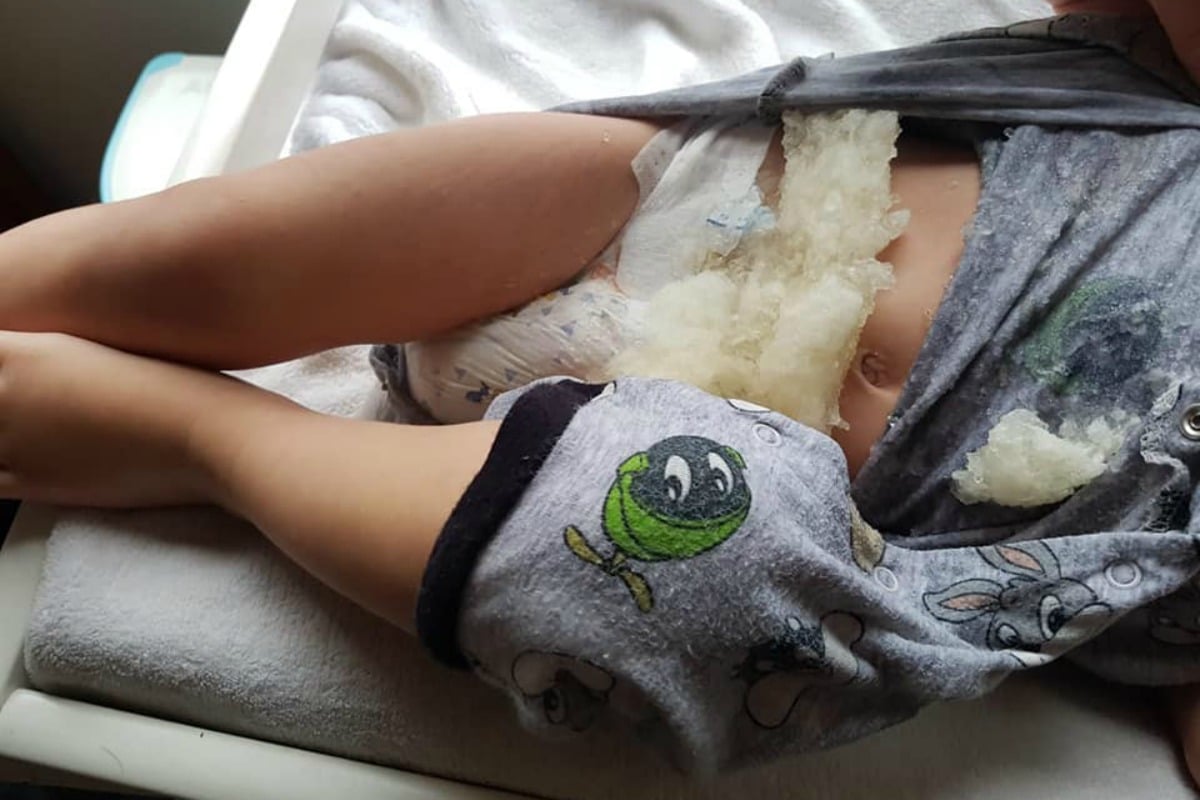 It's arguably the most recognisable brand in nappies, but Huggies is currently receiving the wrong kind of attention.
The brand's Facebook page is being peppered with complaints from parents and caregivers who claim its new range of Ultra Dry Mickey Mouse nappies are causing rashes on their children's skin.
Many of the parents complained that the new product was too thin, sharing incidents of the nappies leaking and bursting, with some reports that the absorbent crystals had leeched through the material.
Sydney mother Emilie was among those to notice an issue. She's always favoured Huggies Ultra Dry for her 3.5-year-old twin daughters, but since using the new Mickey Mouse design in recent weeks she noticed small red spots across their backsides.
"I put it down to the heat," she told Mamamia. "I thought, well, it's hotter, it's humid; I probably just have to change them more often. But it seemed weird that both of them were always having the same issue at the same time."
It wasn't until she read complaints about the product on social media that she made the connection.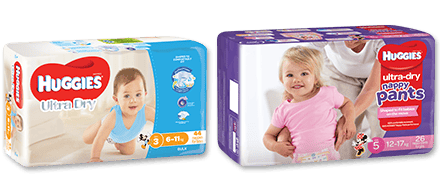 Emilie's experience echoes those piling up on Huggies' Facebook page.
"My son previously had no issues with Huggies nappies and was using the ultimate Winnie The Pooh ones for two months without an issue," one customer wrote. "Switch to these as he has gone up in size and gets a rash every time he wears them. Switch to another brand and the rash goes....Very disappointing."
"Huggies your new nappies are crap. They're so thin, my 23-month-old goes through twice as many because they hold nothing in! He leaks every time, and every morning he's leaked all the way through, the actual nappy is yellow from urine!" added another.
Another mother, who has been using the product for four years, wrote, "The quality is appalling. My kids have rashes and my youngest quite sore blisters on her bottom. With leakages almost everyday/night. This is not a product that I want touching my girls' skin."
"After my son woke after his normal night sleep of 12 hours and I stripped him out of his sleeping bag he was covered in gel crystals," another wrote. "After I panicked and started to strip him quickly I then realised your nappy had exploded! I would hate to think what would have happened if he had managed to get his hands on the crystals and eat them."