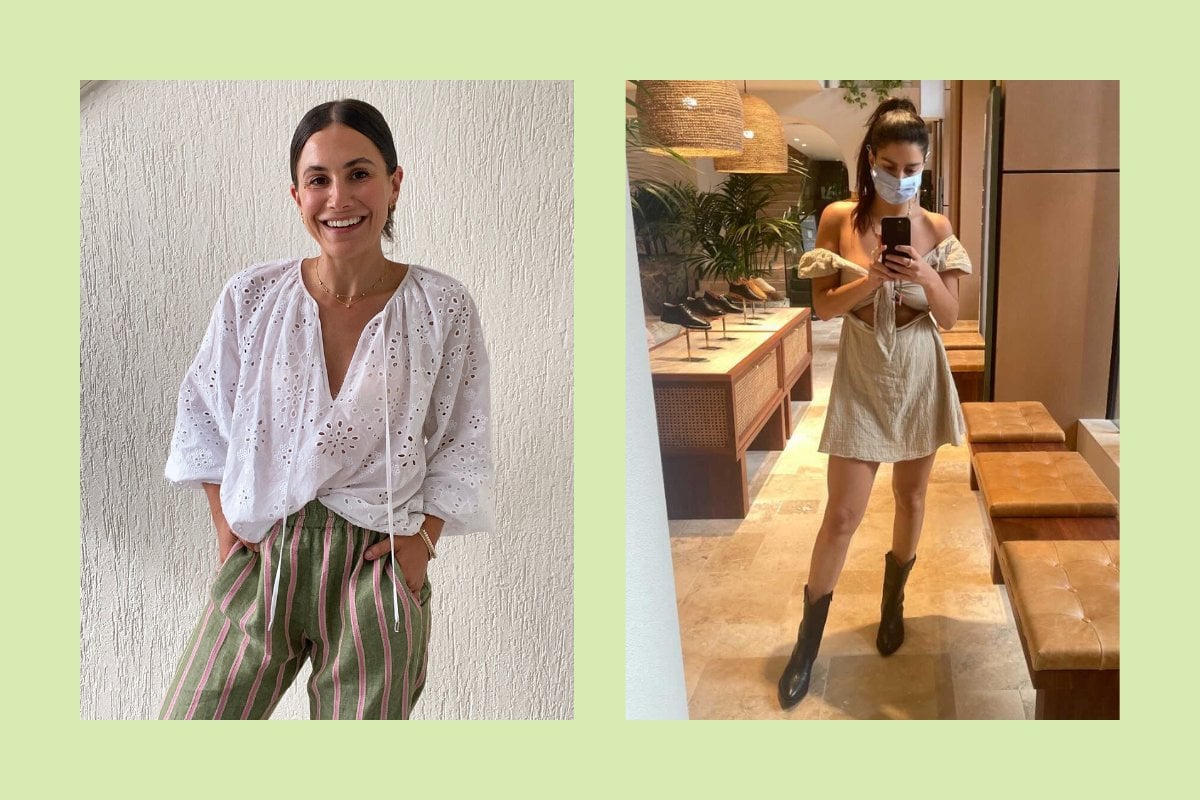 After becoming pretty accustomed to an overwhelming news cycle over the past two years, we've found that sometimes the best pick-me-up is... online shopping.
Whether it's just browsing, throwing it all in a cart and leaving it there or actually ordering something, there's no denying that scrolling through potential wardrobe additions is a great distraction. 
Watch: What the Mamamia team are wearing to the office. Post continues below.
At the Mamamia office, we love sharing our fashion buys with each other - and we want you to be across them too! 
From colourful new clothes to shoes and accessories, here are some of our latest purchases.
"This month I'm trying to spend less but... I have two things coming in the mail (both for good reasons). First up is this rugby jumper - I've been hunting for a good quality, navy blue jumper for ages, and I couldn't go past the jewelled buttons on this one (casual but elevated and really bloody cute). It'll be an autumn favourite, I'm sure of it." - Charlotte Begg, Lifestyle Writer.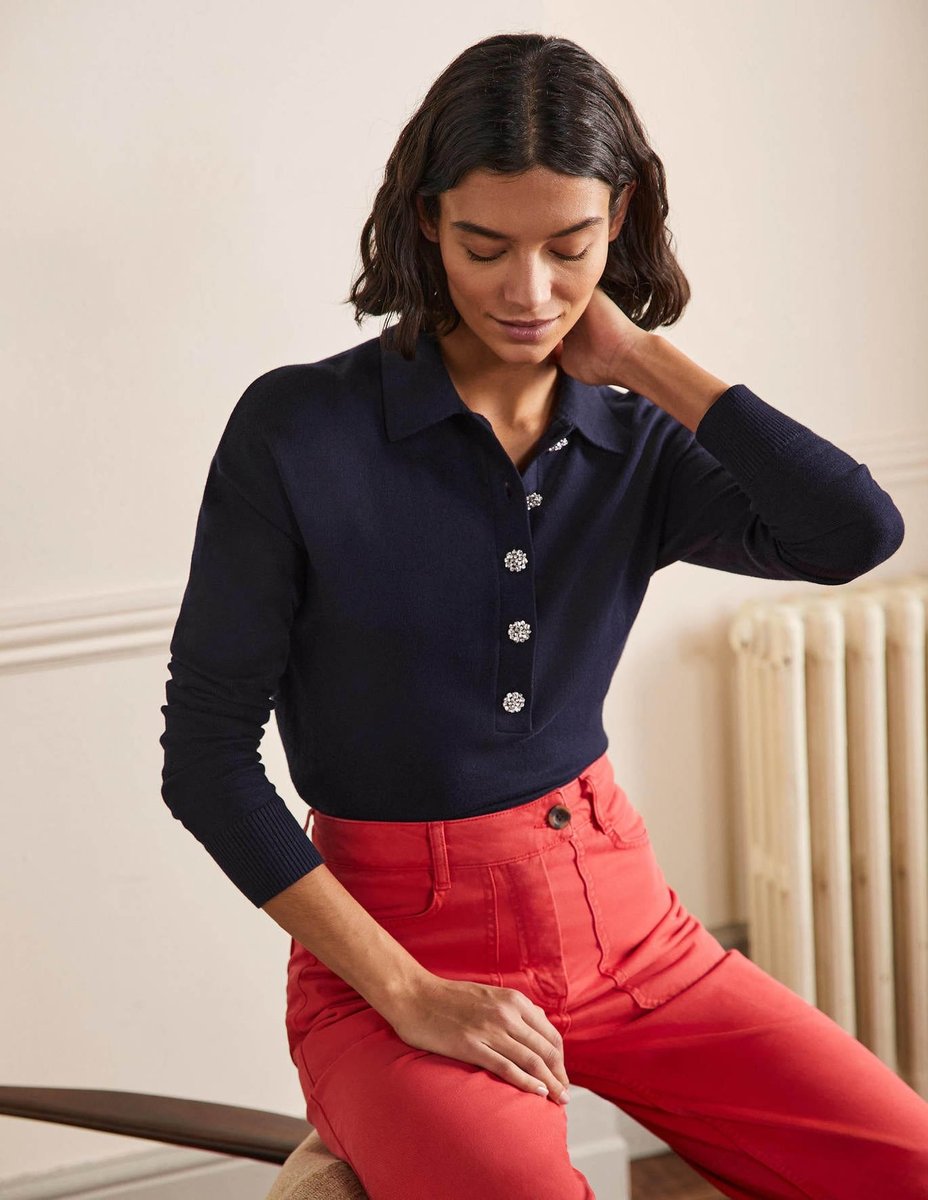 Image: Boden.