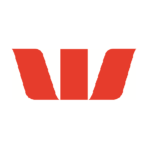 Thanks to our brand partner,
Westpac
Picture this: you've just pushed a small human out of your body and a very nice lady comes and places said small human in your arms for the first time.
Your phone is buzzing like crazy, all the things you memorised about being a mum have disappeared from your brain and people are looking at you like you're meant to know how to do this thing.
For new parents, navigating that first week after bub arrives is a big task. Knowing what to do, and what not to do can be overwhelming, to put it lightly.
But according to Melbourne Obstetrician, Dr Joseph Sgroi, the most important thing you can do for your baby has less to do with you, and someone else entirely.
"There's a few things you're going to need in those days after the baby is born. But the most important thing you need is a bouncer. And I don't mean like a bouncer you put a baby on, but as bouncer, someone who says 'Sorry mate, members and regulars only'," he told Monique Bowley and Bec Judd on the latest episode of Mamamia's pregnancy podcast, Hello Bump The Pointy End.
"You don't want every Tom, Dick and Harry [with your baby]. You want your immediate family, your mum and dad, and possibly siblings, but if there's people you've not seen for a couple of weeks or months before the baby's been born, they probably don't need to rock up at the hospital. And they certainly don't need to rock up [to hospital or your home] in that first week. It's nice to be able to spread out the visits over a few weeks.
"That's why having a bouncer, either your partner or another relative who can be the person who says 'Hey listen, maybe we'll just leave it a little while' is so important. This ultimately gives you and your partner the best opportunity to bond with the baby."
LISTEN: Why every new parent should get themselves a bouncer (post continues after audio…)
Speaking of her own experiences bringing home each of her four kids, Judd agreed that 'hiring' a bouncer for your baby will take the pressure of you to say no to the people in your life.
"I found after having all of my babies, I actually didn't want to see anybody. I think at about day four when you're getting those baby blues and you're crying a bit, even though you're feeling happy, you don't want all those people coming up to you going, 'Hey! How are you feeling?' coz then straight away you just go 'wahhhh'," she said.
"I just wanted to hide and be in the baby bubble with my gorgeous newborn and my husband, and just enjoy that, and have leaky nipples and hormonal tears with nobody looking at me."
Aside from protecting your own well being, keeping your circle tight knit in the first weeks of parenthood is also crucial for your baby's physical health. Namely, catching any unwanted germs that might walk their way into your home.
Dr Sgroi explained that both mum and dad will need to be immunised before bringing bub home, as well as anyone who will be living in your home or looking after the baby with you. As for everyone else?
"The alternative thing is to say to people, 'If you're sick, don't come around'. It's like boarder security when you're arriving in Australia – they say anyone who's got a cough, cold, runny nose or fever, please notify the medical staff."
Judd added, "Your number one job as a parent is to protect your baby, and you have to bounce that door hard."
Catch the full episode of Hello Bump The Pointy End 4 – Day 1 2 and 3 below…
This content was created with thanks to our brand partner Westpac.
Westpac is providing the opportunity for all Australian babies born in 2017 to take up a $200 contribution in celebration of its 200th year in business.
Based on the Westpac savings calculator, by building on an initial $200 deposit with a $20 contribution every week at a conservative interest rate of 1.5 per cent, this amount will amass to $19,054.02 in savings by the time this child turns 16 (based on no withdrawals and interest accrued on $200 from child's 1st birthday). Interest rate is an example only and is not indicative of future interest rates.