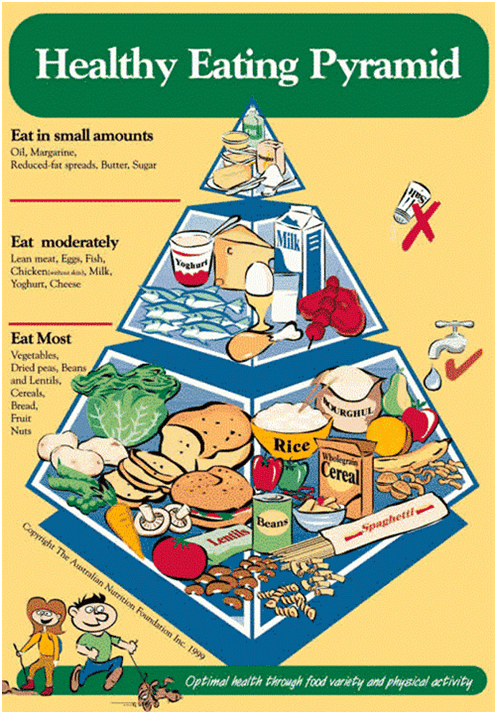 There's a new Healthy Eating Pyramid. And it spells bad news for paleo devotees…
Remember the Healthy Eating Pyramid? That iconic food triangle that Healthy Harold the giraffe laboriously taught us from the comfort of the primary school Life Education van?
Well, the pyramid has had a rejig to reflect Australia's changing dietary patterns, such as the fact that less than seven per cent of people eat enough veggies now. (Eek.)
The new pyramid is based on the 2013 Australian Dietary Guidelines, and spells bad news for bread and cereals, which have now been officially downgraded from the "eat most" category.
Here are the main changes to the pyramid you should probably know about:
The old pyramid:
The Healthy Eating Pyramid was created in 1980, and it's evolved a couple of times since then (most notably in 1999, when it last received its last major reno.)
The previous pyramids grouped food in three layers: The 'eat most' layer containing fruit, vegetables, grains, nuts and legumes; the 'eat moderately' layer containing dairy foods and meat; and a small top layer with added fats and sugars.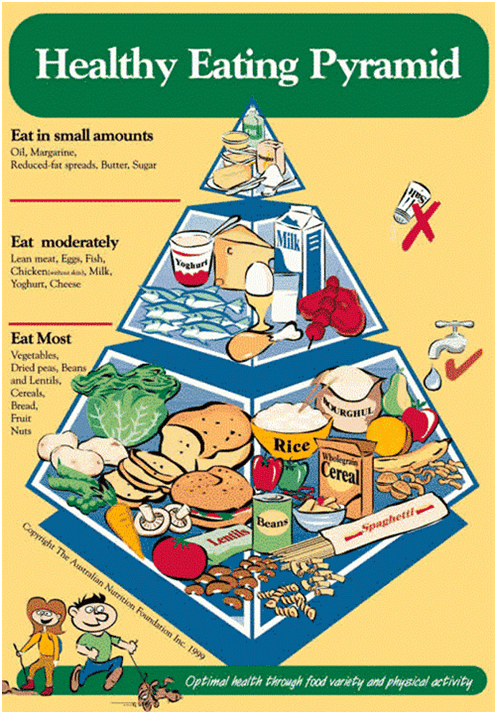 The new pyramid:
The new pyramid, however, separates each layer into the food pyramid five specific food groups, plus a category for "healthy fats" like extra virgin olive oil.