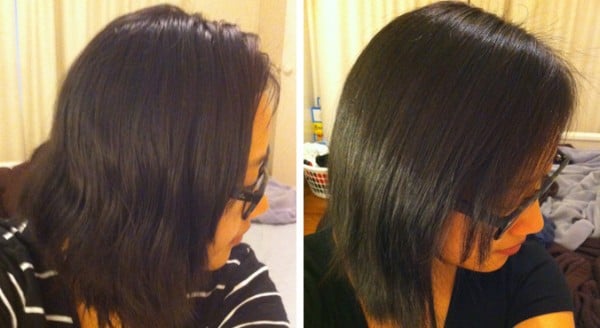 Beauty tips are a girl's best friend – just ask Dita Von Teese. (Instagram/@ditavonteese)
"Every girl can benefit from a beauty tip," says famed beauty vlogger, Michelle Phan. And she's right.
When I'm getting ready in the morning I'm not chanting motivational quotes — instead, I'm thinking about the handy beauty tips I've picked up over the years. Looking good can quickly translate into feeling good, and who can say no to that?
Here are nine pieces of wisdom worth remembering.
1. Lip balm can do almost anything.
In a pinch I will use lip balm for everything. My Burt's Bees Pomegranate Moisturising Lip Balm, $6.99, is useful for more than just lips, you know. A dab on my cuticles will eradicate dryness, a smear can groom eyebrows, and a blended swipe across the cheekbones is a lovely highlight.
2. Need a multi-purpose oil? Look in your kitchen.
I always keep some coconut oil on my bathroom vanity because it's so useful as a beauty all-rounder. You can also use extra virgin olive oil (known as EVOO on beauty nerd forums) for the same purposes. What do I use these oils for? Why, everything.
If I want to remove an un-budgeable lipstick at the end of the day, a bit of coconut oil on a cotton pad will do the trick. When shaving my legs, I prefer to use oil instead of shaving cream. It's clear, so I can see where I'm shaving, and it also moisturises – double win! I also load on coconut oil as a hair mask and leave it in for a minimum of half an hour. After washing out, it leaves the most incredible shine.
Of course, you could always take a cue from Miranda Kerr when she says she uses it "in the bedroom". Whatever could she mean…?