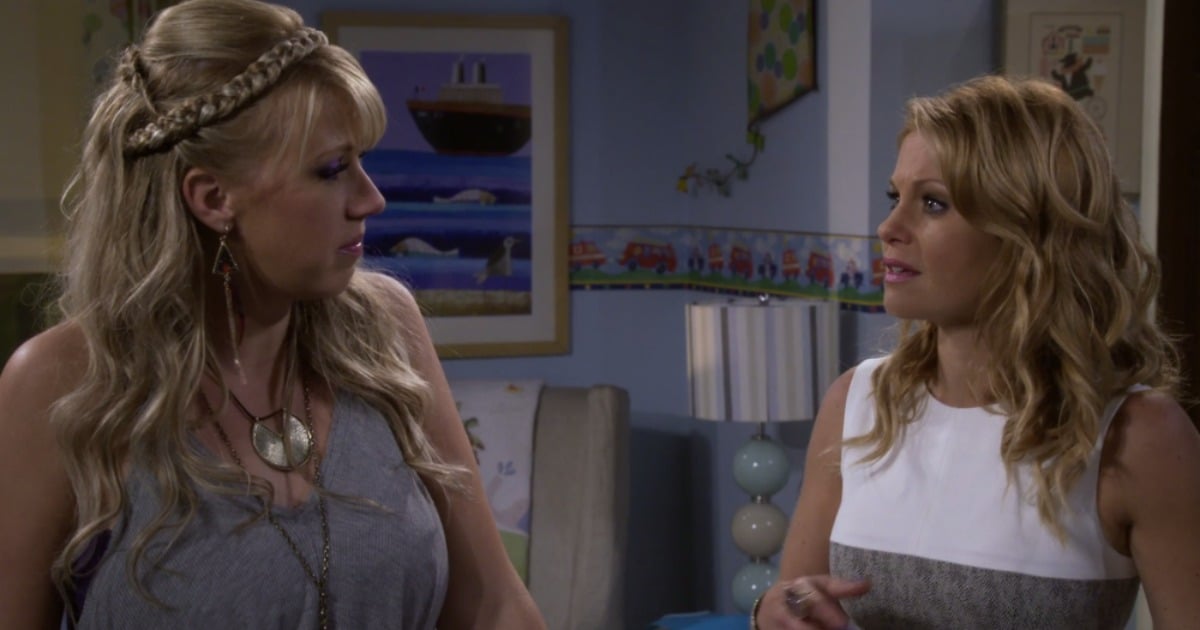 Fuller House, the highly anticipated reboot of  90's classic Full House, recently dropped into the heavenly plains known as Netflix.
Since then, the world has had a lot of feelings about the reemergence of the Tanner clan, and we've put our real lives on hold in order to deal with them.
We've talked about the power of nostalgia and how it dominates our current pop culture landscape.
We've talked (extensively) about the sexual innuendo artfully weaved into the script and questioned our confusing feelings about the uncomfortable evolution of Uncle Jesse.
Listen to Rosie Waterland, Laura Brodnik and Alex Greig have a heated discussion about Fuller House on The Binge, post continues after audio. 
However, there was one beautiful moment in Fuller House that made the audience stop in their (bingeing) tracks. One moment, tucked away quietly at the end of episode five, that was devoid of canned laughter tracks or awkward winks to the audience.
And yet, no one is talking about it.
The scene takes place in the nursery of DJ's youngest son, Tommy. Stephanie has just jetted back from Italy and DJ is teasing her younger sister about becoming too attached to her kids, laughing that she's been "sucked into the vortex of motherhood."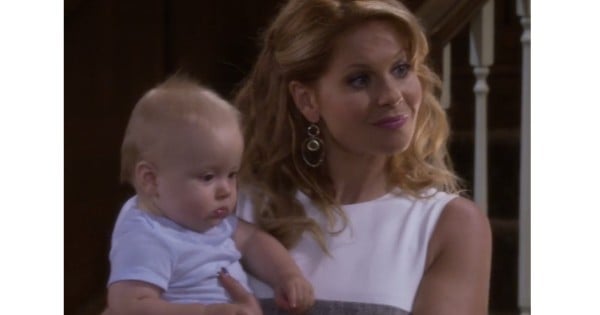 As she talks, we watch Steph cast her eyes towards the floor as they slowly fill with tears. Then, she punches every single 90's Full House kid squarely in the stomach with one simple line.
"I can't have children."
It's a horrible thing to have to say out loud, a horrible thing to hear a loved one say, no matter what age you are or what TV shows you watch.
The issue is not that a woman should be devastated that she cannot have children, but that it's heartbreaking to badly want something you cannot have.
For those of us who grow up alongside Stephanie Tanner, who shared our childhoods with her, the words hit especially hard. Many women have lived the reality of that fictional scene and many real tears would have been shed alongside the ones that fell on that sound stage.
For a show that's been ridiculed by audiences and critics alike for it's cheesy story lines and wooden acting, Fuller House hit just the right note.