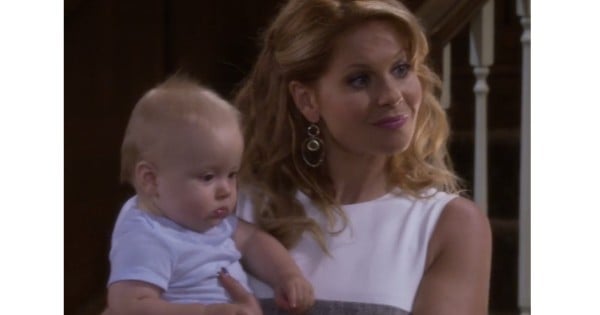 Fuller House, the highly anticipated reboot of  90's classic Full House, recently dropped into the heavenly plains known as Netflix.
Since then, the world has had a lot of feelings about the reemergence of the Tanner clan, and we've put our real lives on hold in order to deal with them.
We've talked about the power of nostalgia and how it dominates our current pop culture landscape.
We've talked (extensively) about the sexual innuendo artfully weaved into the script and questioned our confusing feelings about the uncomfortable evolution of Uncle Jesse.
Listen to Rosie Waterland, Laura Brodnik and Alex Greig have a heated discussion about Fuller House on The Binge, post continues after audio. 
However, there was one beautiful moment in Fuller House that made the audience stop in their (bingeing) tracks. One moment, tucked away quietly at the end of episode five, that was devoid of canned laughter tracks or awkward winks to the audience.
And yet, no one is talking about it.
The scene takes place in the nursery of DJ's youngest son, Tommy. Stephanie has just jetted back from Italy and DJ is teasing her younger sister about becoming too attached to her kids, laughing that she's been "sucked into the vortex of motherhood."