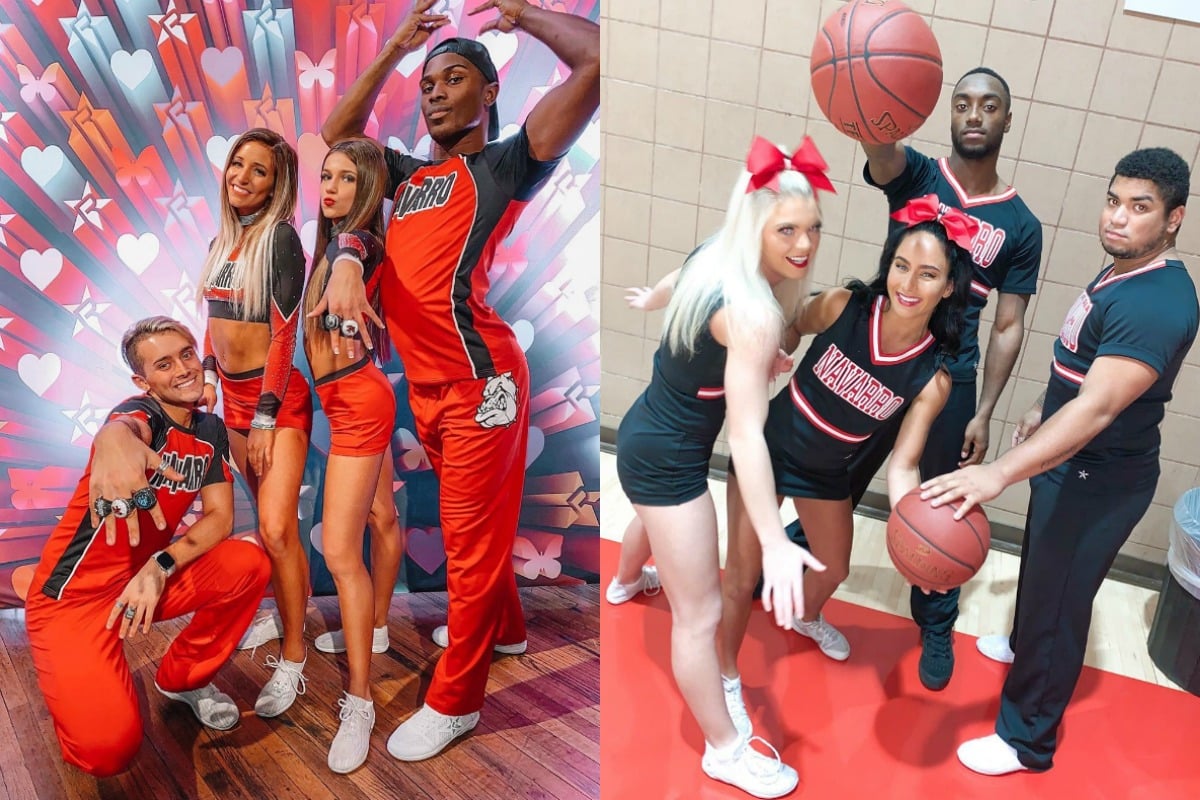 Ah, January. A simpler time, when toilet paper was in abundance and our biggest concern was whether Jerry would make mat.
Remember those days?
Three months ago, we confined ourselves to our homes before it was in vogue and enforced due to a global pandemic, so we could watch the Navarro cheer squad and their coach Monica Aldama prepare for Daytona in Netflix's Cheer.
Watch the trailer for Netflix's Cheer and you'll instantly understand the hype. Post continues below video.
It led to us following 20 cheerleaders on Instagram and naming our plants Jerry (true story), because we loved them.
But now, three months later we're… here. In this current situation, wishing we could go back to a time where we worried about strangers on our screen landing pyramids instead of COVID-19.
The Cheer cast are probably wishing this too: The pandemic has led to the cancellation of all cheer competitions including the big one, Daytona, which was scheduled to happen April 8-12.
We need a little Cheer back in our lives, so did a little investigating to see how Morgan, Lexi, Jerry, LaDarius, Gabi and the rest of the Navarro team are going.
Gabi Butler.
 

View this post on Instagram