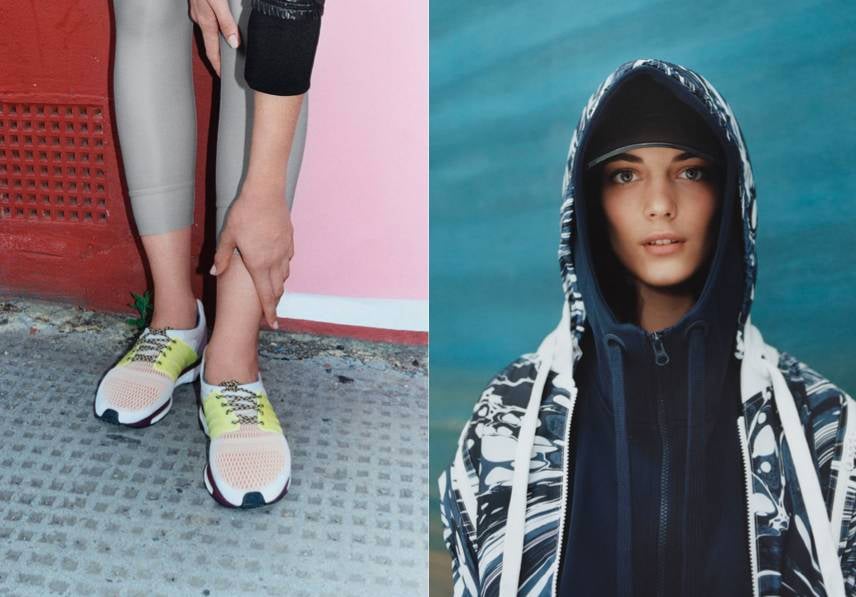 Image: Adidas by Stella McCartney.
What's that? Your credit card is still recovering from Net-a-Porter's annual sale? Ha ha ha.
Just when you thought you couldn't possibly wish for a Net-a-Porter unlimited gift card any harder, the retailer announces they will be launching a new extension filled with ALL the luxe athletic gear you never knew you needed.
The aptly titled Net-a-Sporter gets our vote for the best use of pun, possibly ever.  It went live two days ago, and sub-site  stocks Net-a-Porter's regulars Nike, Adidas by Stella McCartney and Splendid. Plus a total of 37 other brands like L'Etoile Sport , Bodyism and MONREAL London.
In short, working out is about to get a whole lot more stylish.
"Introducing sportswear as chic as everything else in your closet. From the smartest tennis looks to precision running pants and a dedicated area for après-workout – this is sport with style," reads a statement on Net-a-Porter.

Net-A-Porter president Alison Loehnis says, "We know that a lot of women are exercising and heading straight from their yoga or ballet class to breakfast with friends without changing. With this in mind, we have developed a category called 'après sport' designed for those who want to look incredibly stylish after their workout."
Expect exxy trackie pants, Fame-esque wrap-front ballet tops, colourful sneakers, $200 yoga mats–wait, does this mean we can expect leggings as pants to become -gasp- fashionable?
Here's a snapshot of the (rather expensive) exercise gear you never knew you needed until now. Especially the $550 faux suede Stella McCartney sneakers and post workout cape.
In case anyone does feel like buying us that unlimited gift card, here's our edit. A woman can dream, right?
Shop Net-a-Porter's current sporty stock
Do you have your eye on anything from Net-A-Sporter?