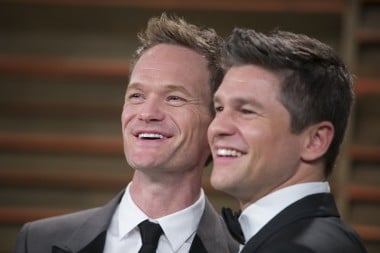 It's official: Neil Patrick Harris and his long-term partner David Burtka are married.
How I Met Your Mother actor Harris, 41, confirmed he'd tied the knot with chef and actor Burtka, 39 in a tweet yesterday, quipping: "Yup, we put the 'n' and 'd' in husband".
And by all accounts, the nuptials were as delightful as the couple themselves.
E! reports the couple wore matching, custom Tom Ford tuxedos and were serenaded by their friend, Sir Elton John, at the wedding — while a spokesperson confirmed to PEOPLE the pair were married in "an intimate ceremony surrounded by their close friends and family".
The ceremony was also officiated by their friend, HIMYM director and producer Pam Fryman.
In other words, the whole thing was perfection.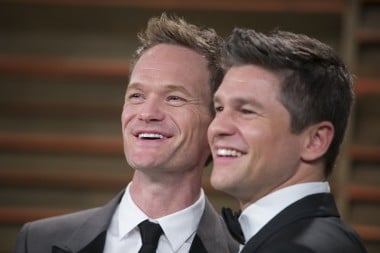 Harris and Burtka are already the parents of 3 1/2-year-old twins Harper Grace and Gideon Scott — who they've previously taken for St Tropez playdates with Elton John, his partner David Furnish, and their oldest son, three-year-old Zachary. As you do.
The pair have also been engaged for more than nine years: When New York legalised gay marriage that year, Harris tweeted, "David and I did propose to each other, but over five years ago!"
"We've been wearing engagement rings for ages, waiting for an available date," he said at the time.
The actor told E! news last year he and Burtka would eventually get married.
"Certainly, we have children and marriage is an appropriate thing to do [as] a part of their well being, so I'm sure it will be inevitable—and awesome!" he said.
Harris came out as "a very content gay man" in 2006, telling PEOPLE: