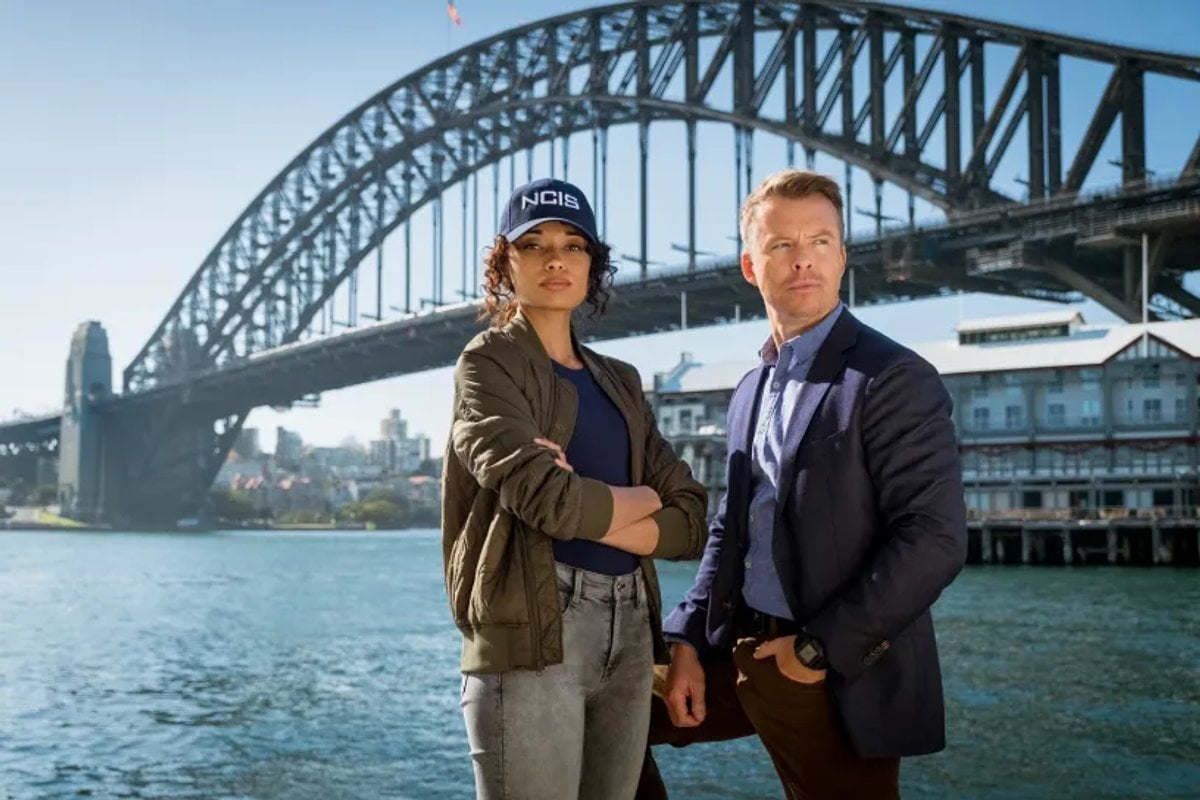 NCIS: Sydney is a welcome addition to the successful franchise, while also standing alone as its own must-watch new TV series.
Premiering November 10 on Paramount+, NCIS: Sydney is the first-ever international series from the global NCIS franchise, which began in 2003 with the original NCIS and went on to launch the popular spin-off series' NCIS: Los Angeles, NCIS: New Orleans and NCIS: Hawaiʻi.
And while it has all the same drawcards as the original shows, NCIS: Sydney comes with a distinct Aussie flare, and not just because of its sweeping opening shots across the iconic Sydney Harbour and Opera House.
In the opening moments of NCIS: Sydney we meet the show's leading man Sergeant Jim "JD" Dempsey from the Australian Federal Police, a man who is both devoted to his job and also a classic Aussie larrikin who is also more than happy to bend the rules of police work on occasion.
Dempsey is played by Australian actor Todd Lasance who has starred in shows such as Without Remorse and Spartacus: War of the Damned, but is also well-known to Australian audiences thanks to playing Aden Jefferies on Home and Away for several seasons.
Following the death of a U.S. Seaman on a U.S. nuclear submarine during an AUKUS ceremony on Sydney Harbour JD is teamed up with NCIS Special Agent Michelle Mackey (played by DC's Legends of Tomorrow star Olivia Swann) as they and their teams from the U.S. NCIS and the Australian Federal Police are meshed together to make up a new multinational task force. Charged with keeping naval crimes in check in the most contested patch of ocean on the planet.
And with a slew of big personalities and different ways of working in play, it's safe to say that neither JD or Mackey are initially happy about the new arrangement.