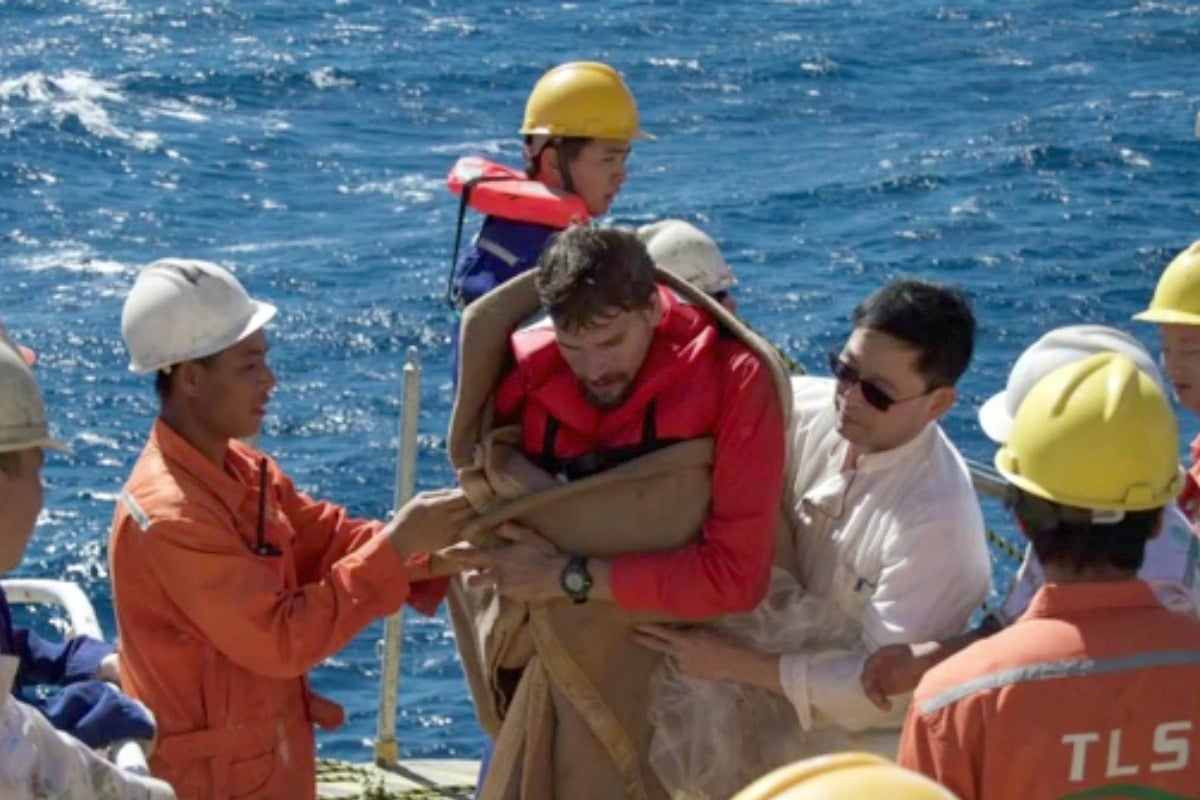 After a week of floating in a life raft at sea, Nathan Carman spotted a freight ship.
The ship's crew rescued him and he boarded the vessel, soaking wet and 160 kilometres from where his boat Chicken Pox sank.
He ate his first hot meal in days and as crew members gathered to hear his story, he expressed concern about his mother.
Nathan and Linda Carman had set off the coast of Long Island, heading for Martha's Vineyard, a small island in the Atlantic Ocean not far from Cape Cod, but their boat started taking on water and quickly sank.